Lodges approved for historic coastal inn.
Having first obtained planning and listed building approval to extend the renowned Blue Ball Inn at Countisbury, Lynmouth, North Devon to provide staff accommodation earlier this year, we were delighted to now receive an additional permission, for 4 contemporary holiday lodges nearby.
The sensitive location required a careful solution; in this case the lodges are concealed green roof, ensuring the building sits so well in it's setting.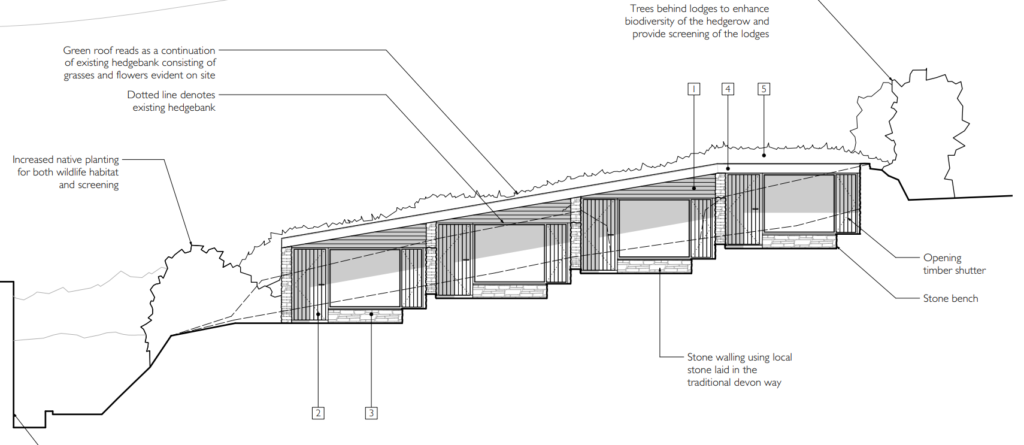 The site is incredibly sensitive – within Exmoor National Park, an Area Of Outstanding Natural Beauty (AONB), near the coast, next to a listed building, so finding a design solution that responded to these constraints wasn't easy. Rather than physically attach the cabins to the inn, we proposed siting them on the hillside behind. These means they will have less impact on the historic listed building, ensuring that the guests will benefit from glorious westerly views along a stunning stretch of the North Devon coast.
The four lodges are part of one single structure, with stone walls and one glazed façade. Each cabin steps up slightly from the last to respond to the topography and each has a covered outdoor space and an open plan internal living sleeping space and bathroom with shower and sunken bath. The material and form choice references the rural context with a contemporary take on the agricultural vernacular.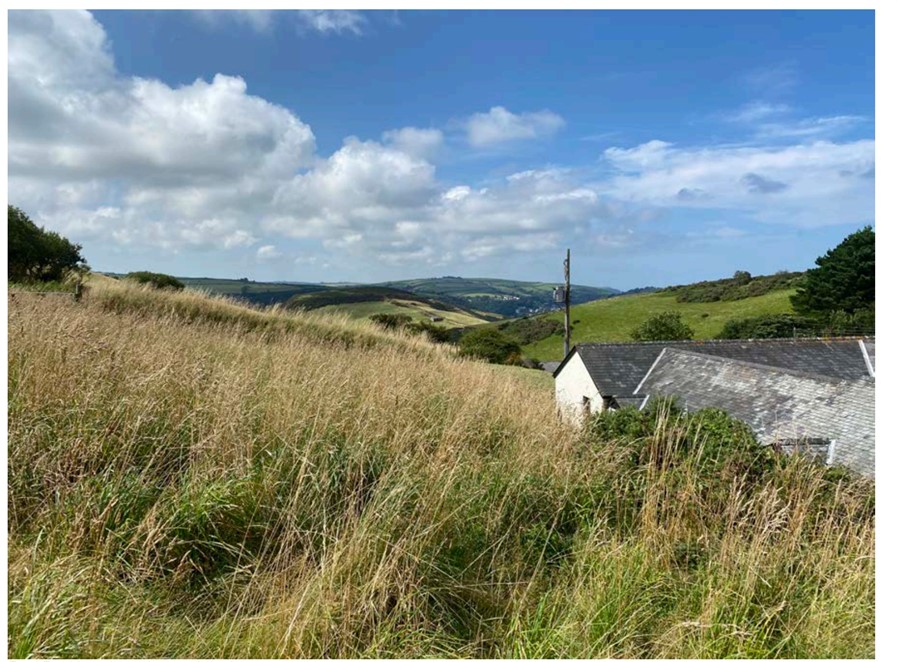 These lodges will be brilliant for walkers – you can literally put your boots on and head straight out onto Exmoor or the South West Coast Path for an invigorating day hiking, then come back and enjoy refreshments and good food in the pub. Perfect!
"Continued investment in westcountry tourism shows a significant confidence reinforced by the region's natural beauty of the countryside and magnificent coastline. Tourism is key to our local economy. We are looking forward to seeing this project built for the new owners of the Blue Ball Inn, St Austell Brewery" commented director Perry Mears.
Architects I Peregrine Mears Architects
Clients I St Austell Brewery Co Ltd