Class Q barn conversion success in South Hams
Talk with any farmer and they will soon tell you how the world of agriculture has changed in recent years. And farmers certainly know the need for diversification and the need for change both in their farming businesses and their own lifestyle. So was this a Class Q opportunity in the South Hams?
Introduced in 2013 Class Q is a form of permitted development above all to ease pressure on the housing supply in rural areas. Therefore with no shortage of agricultural buildings in the west country. There may be development opportunities which, on the face of it, may not be immediately obvious.
A South Devon family saw their farming needs changing, rendering one of their agricultural barns redundant. Of steel frame and metal profile sheet construction, the agricultural building isn't a character stone barn, so not perhaps the style generally regarded as an obvious candidate for conversion. However, creative and innovative approaches have created many fine individual homes, lovely to live in and really popular with buyers.
Peregrine Mears Architects advised the clients about the scope and potential for conversion to residential use. We guided them through the process, gaining planning approval. Perry Mears explained, "We could see that the building would make a fabulous home. It's big. The building is some 327m2 (3,519 sq ft), well located facing away from other farm buildings, with some fabulous rural views".
Class Q South Hams project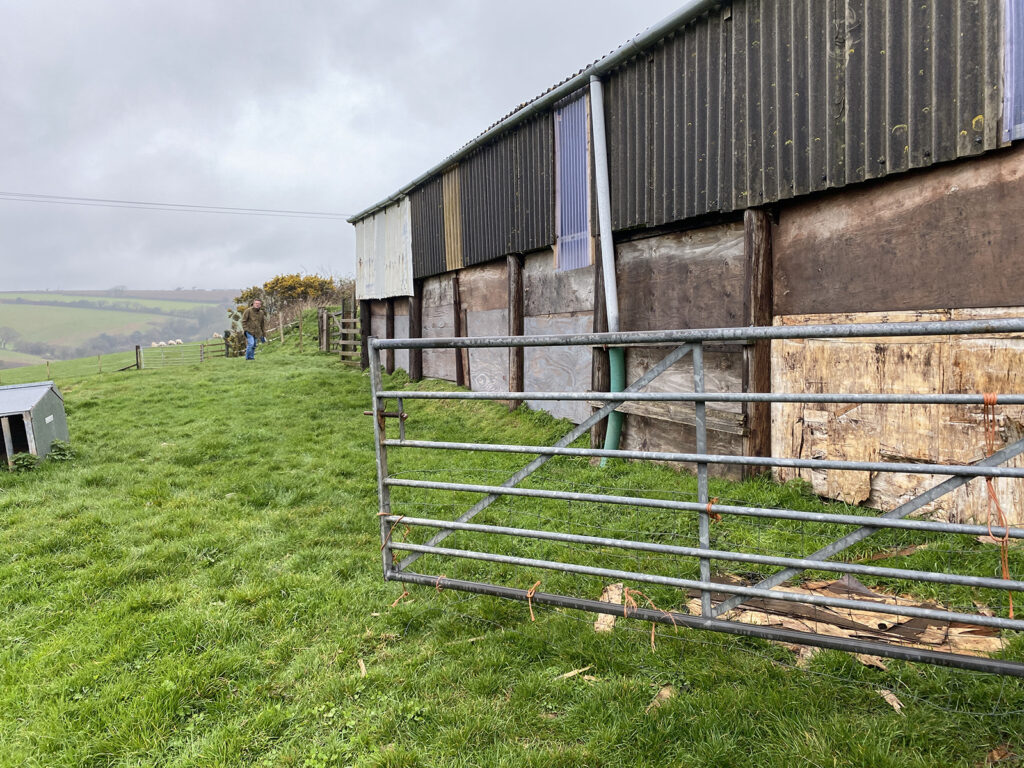 Perry Mears continued. "Therefore, we use Class Q when the project meets the criteria instead of the full planning application. This is likely to be a more straightforward route.
But what is a barn and will it comply?
Key criteria to meet.
Former agricultural use
The building must have been used for agricultural use on March 20th 2013, or proof is needed that it was in agricultural use prior to this date, but not since. If the building was built or brought into agricultural use after this date, this must have been redundant for 10 years.
Building size
The existing floorspace to change to residential use and form the largest residence cannot be over 465 m2 (5,005 sq ft). The maximum floorspace you can create under Class Q is therefore 865 m2  (9,310 sq ft) by building one large residence with a total of a further four smaller dwellings, each at a maximum of 100 m2 (each 2,076 st ft). We look at each project individually. There is the opportunity to consider single large residence in preference to multiple units.
Structural condition and wor
The building must be structurally capable in its original form, for use as a residence without reinforcement or material additions. Likewise, windows and doors and services either upgraded or added.
Above all, part-demolition can be allowed however, you can't extend. The accommodation can be organised to suit with potentially the addition of a mezzanine which can be used to increase the floor area.
As is often the case, the devil is in the detail and this is where expert professional advice is key. A professional assessment and best presentation of the proposal will significantly increase the chances of success and achieving the best results.
So, the proposed scheme works within those constraints and maximising the opportunity . Following a detailed application the South Hams planners have approved under Class Q. The accommodation creates five bedrooms including a master with dressing room and a stunning inset roof terrace. There are two further en-suite bedrooms, a generous sized kitchen and dining area, sitting room and ancillary facilities. A lovely contemporary home, reflecting the modern nature of the existing building and really making the most of this fabulous rural location. We look forward to seeing the vision turned into realty. A fine individual home.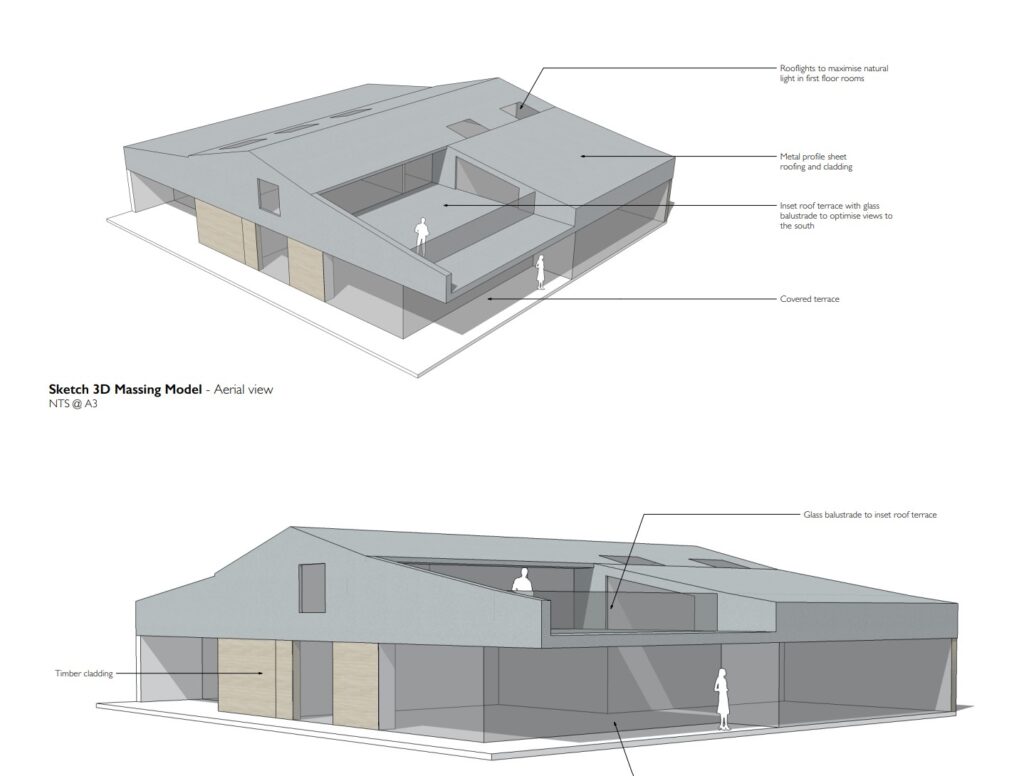 Peregrine Mears Architects
Development and Location: Class Q Barn Conversion in South Hams