RIBA House of the Year 2023 – Longlist
Featured image Blackbird by Lyons Architects with Hamish Herford
Read the full citation from the RIBA Awards Jury on RIBA Journal.
The pre-eminent global, professional organisation for architects is the RIBA (Royal Institute of British Architects) which has just released their long-list for the RIBA House of the Year 2023. This prestigious award is presented annually to the house which the judges feel is "the best example of a one-off house designed by an architect in the UK". "I'm regularly asked what the latest trends are in house design" said Director and RIBA chartered architect Perry Mears. "A look through this list of 20 fine homes will soon show that this is an impossible question to answer. This illustrates the real excitement of our profession; there are few boundaries to restrict innovation and creativity. By their definition, one-off houses are truly individual, influenced by numerous factors including location and surroundings, budget, use and clients aspirations. Clearly the need to obtain planning approval is often a challenge, but it is the architects role to draw all these things together". This year's list includes a true variety, terraced property, detached homes, some with flat roofs, Cowshed and a converted pub, now showing no indications of its former use and proof that a building doesn't need to be newly constructed to be an award winner. The one things they all share is that the are individual and distinctive.
This year North Devon has a home included in the list of 20, Cove Ridge Woolacombe by London practice, Coffey Architects. Read the full citation from the RIBA Awards Jury on RIBA Journal.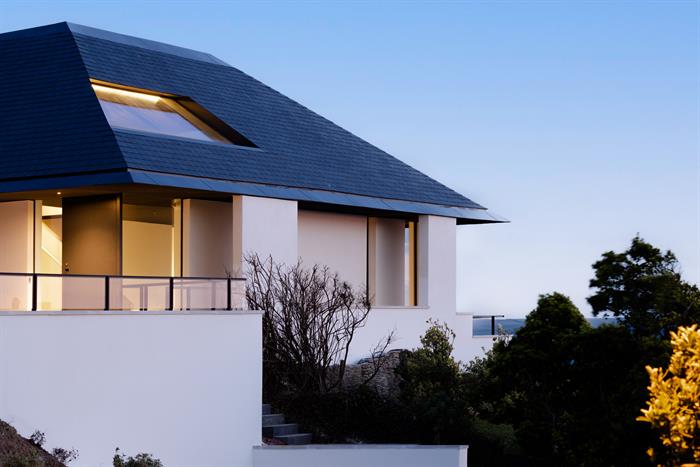 The judges will announce the shortlist and winners later in the year. Last years winner, The Red House in Dorset was described as "ordinary yet quircky".
• Blackbird (South West) by Nicholas Lyons of _and-lyons-architects with Hamish Herford
• Blockmakers Arms (London) by Erbar Mattes
• Cove Ridge (South West) by Coffey Architects
• Cowshed (South West) by David Kohn Architects
• Cuddymoss (Scotland) by Ann Nisbet Studio
• Forest Road SNUG home (South West) by Ecomotive • Godwit House (North East) by MawsonKerr Architects
• Green House (London) by Hayhurst and Co
• Hidden House (West Mildands) by Hall + Bednarczyk Architects
• House in Hove (South East) by Farshid Moussavi Architecture
• Hundred Acre Wood (Scotland) by Denizen Works
• Island House (South) by Miya Ushida Architects
• Made of Sand (South West) by Studio Weave
• Middle Avenue (South East) by Rural Office
• Rhossili House (Wales) by Maich Swift Architects
• Riverview (East) by Mole Architects
• Saltmarsh House (South) by Niall McLaughlin Architects
• Southwark Brick House (London) by Satish Jassal Architects
• Spruce House and Studio (London) by ao-ft
• Threefold House (London) by Knox Bhavan Architects