Adding a link can be transformational
Architect for an extension I No two design projects are the same and are often not on a grand scale. Peregrine Mears Architects ensure that their same professional enthusiasm, creativity and passion is applied to all projects, illustrated by this recent individual scheme in North Devon.
Our clients approached us, having purchased a lovely home, a former barn in rural Devon. The property faced another, little used unconverted barn across a courtyard, overlooking a private, pretty, sunny garden. The barn had originally been converted, in a traditional in style, although the layout with small cellular spaces was far from ideal and didn't respond to the garden. What the clients ideally wanted was a large, open plan daytime space for cooking, eating and living, opening onto the courtyard, making the most of their lovely home and garden.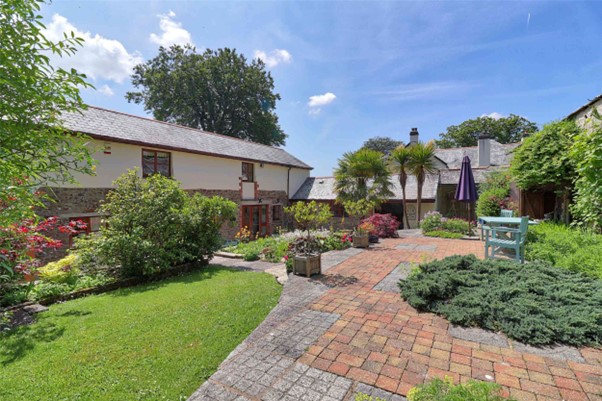 Architect for an extension project
Manager Max Pouncey's visit inspired the all-important initial conversation. Knowing what they have, what would they like? Applying author William Goldings' quote "The greatest ideas are the simplest", our design responds to the client's brief, in a cool, contemporary way, making the most of everything internally and externally, with simplicity.
Joining the two buildings has been done with the addition of a lightweight, glass and timber link, connecting old and new elements together with the courtyard and garden, which it overlooks. Simple; using glass, broken with vertical timber cladding creates a fresh, new feel to the property, with the careful use of hard surfaces externally, tying all aspects together.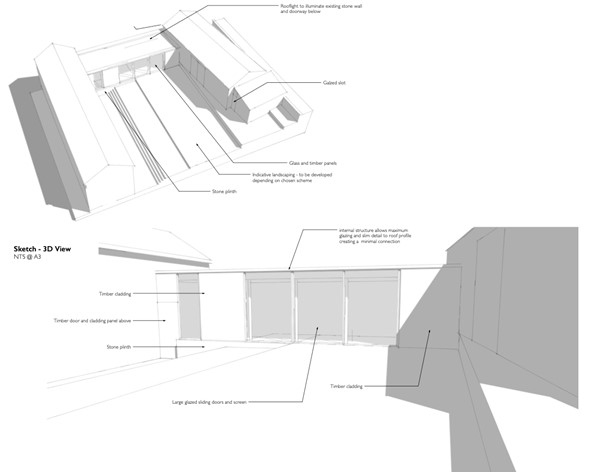 Adding the link creates the opportunity for the former disused barn to become quality additional living space, in the form of bedroom, with a further sitting room for guests. The results create an enlarged plan form, as a U shape, wrapping around the courtyard garden.
Context
Context is key, as is the eventual function. Here we used a straightforward approach, solving our clients' initial fundamental requirements, whilst shifting the building's focus, initiating a contemporary feel.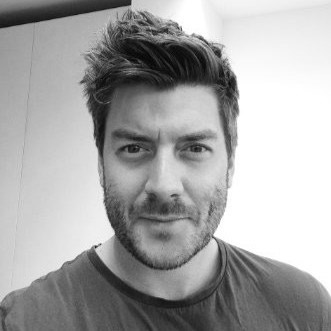 Peregrine Mears Architects