Contractors finishing North Devon commercial project
It was June 2020 when we first reported that our client's acquisition of the a well-known North Devon commercial project, the former Foxhunters' Garage on the A361 at West Down, just a few miles from Ilfracombe North Devon on the busy A361. Architect Perry Mears explained. "The site was in a sorry state, with the garage having closed 5 years previously. For most, it was an annoying eyesore; just a former garage with no future.
Stowford Leisure saw the potential, commissioning Peregrine Mears Architects to transform it into a purpose-built site, with showroom for the display and sale of caravans and motorhomes. "Stowford Leisure have an enviable reputation, earned from over 40 years in the touring industry, recognised for the high quality standard of their work. Their brief to us was to create a state-of-the-art showroom and forecourt display, to relocate their caravan and motorhome dealership from nearby Stowford Meadows.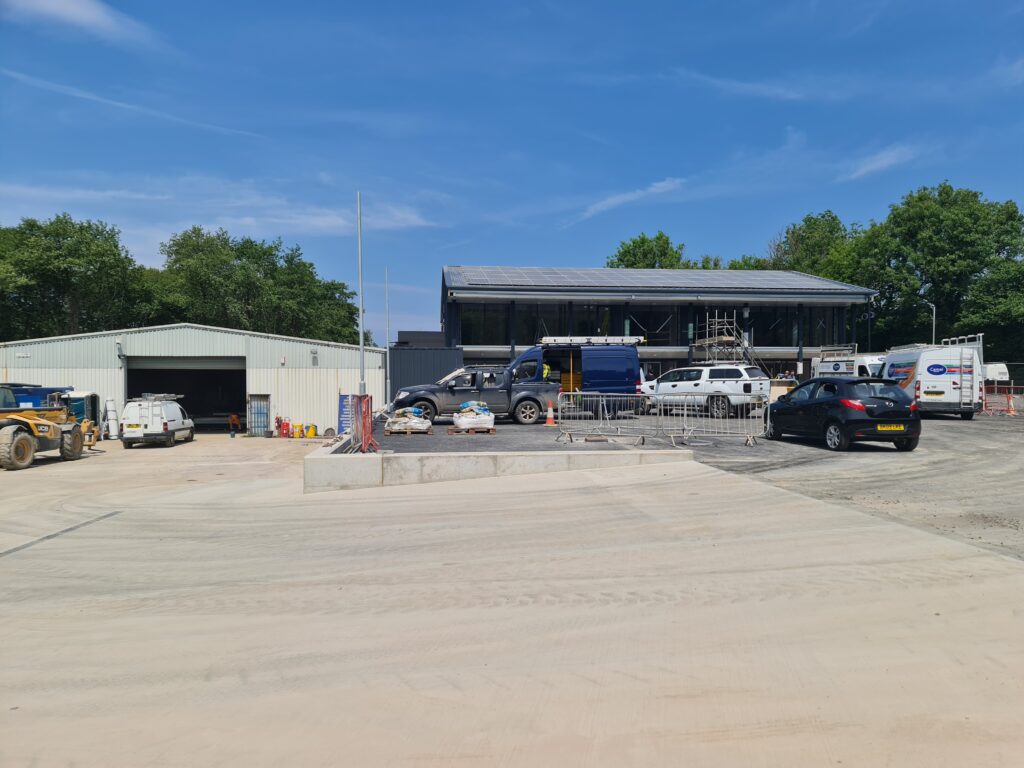 Fast-forward 12 months. The tatty, obsolete buildings and prominent, large forecourt canopy have been removed and site cleared. It became a busy construction site and hive of activity for months. "Our design focused around a purpose-designed showroom, with quality offices, designed sensitively, with environmental concerns forming a key part of the design brief. Facing south, the showroom generates its own electricity, via Solar PV, powering an air source heat pump. Externally the glazed facade is set back under a deep overhanging roof to provide solar shading and at the same time create a dramatic, professional initial impression to welcome their established and new customers.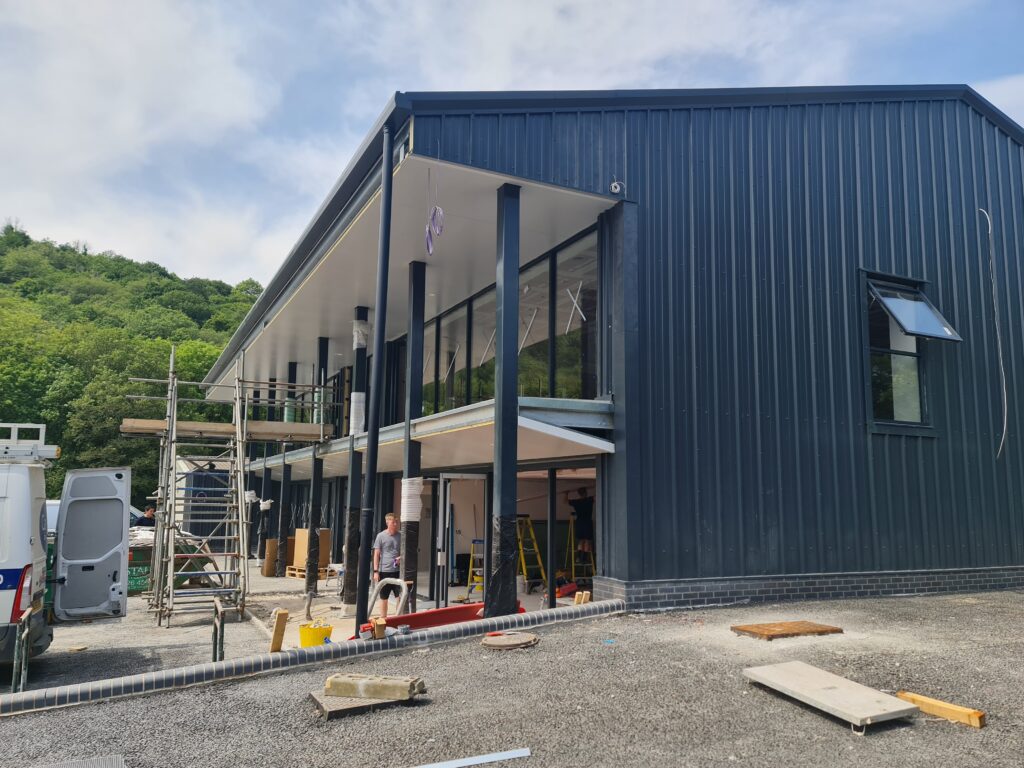 An existing workshop has been retained and the whole site reappraised. The display facilities are tremendous, maximising the frontage to the busy A road, with extensive forecourt display facilities, ancillary parking and vehicle storage.
Pictures from today's site visit show the contractors working hard on the final finishes, so we are only weeks away from the day when the first caravans and motorhomes arrive and this fabulous new North Devon commercial project come to life.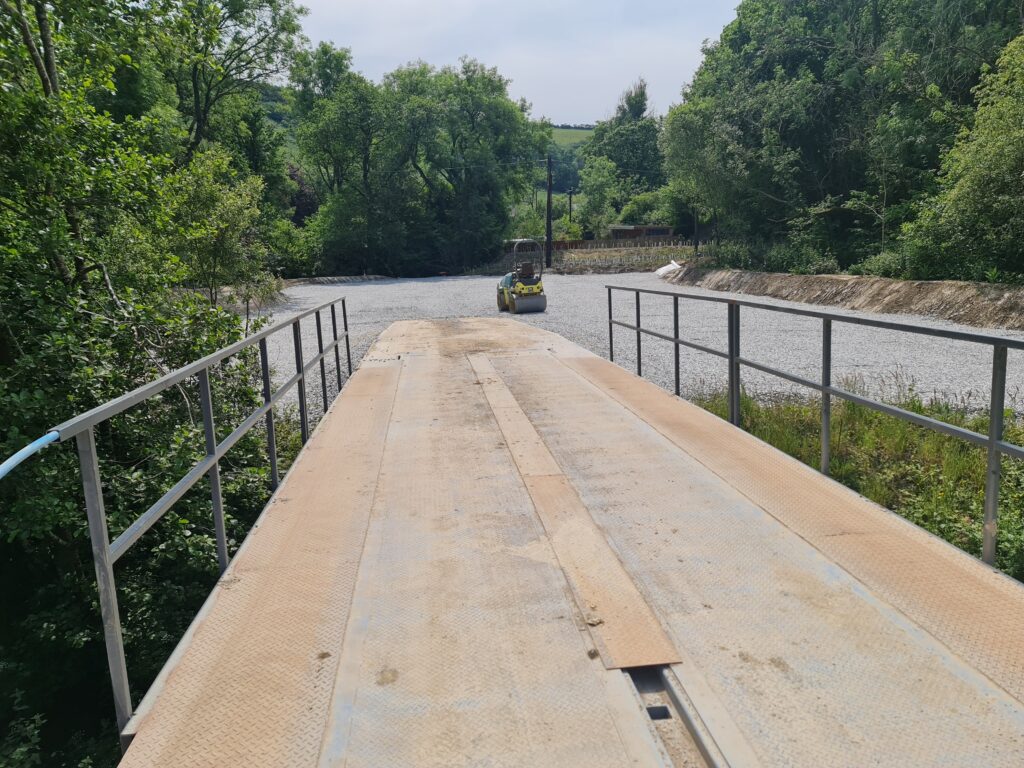 Professional team
Planning Partnership Ltd – Mike Kelly
Planning Consultant & Agent – PPL Planning Partnership Ltd
JRC – Flood Risk & Drainage Tim Rivett JRC
Main Contractor – Geoffrey Everett-Brown
Architects – Peregrine Mears Architects