Where do we start with our self-build?
"So where do we start" is often the first question we're asked by clients embarking on their first self-build project. Invariably, ideas are a plenty; we're keen to listen and learn. The more we know, the better equipped we are. "These initial conversations are so valuable" explained Devon architect, Perry Mears. "We know it's hard for clients to collate all their thoughts, ideas and information and it is very often an off-the-cuff comment or aside which is so valuable to us. We look to help our clients explain the key points, their wishes, priorities, finances, timing and more. Every conversation is an individual as our clients, but the one constant is that they are so inspiring. We capture this passion and energy, which we share throughout the project. We aim to help our clients as things progress. Any building project is complex, with challenges and pressures, requiring patience and tough decisions. This is where our friendly, professional architectural team are there for clients, throughout the self-build project.
The Royal institution of British Architects (RIBA) produced a useful and informative guide, which is a great early read, as is their useful form to collate key details.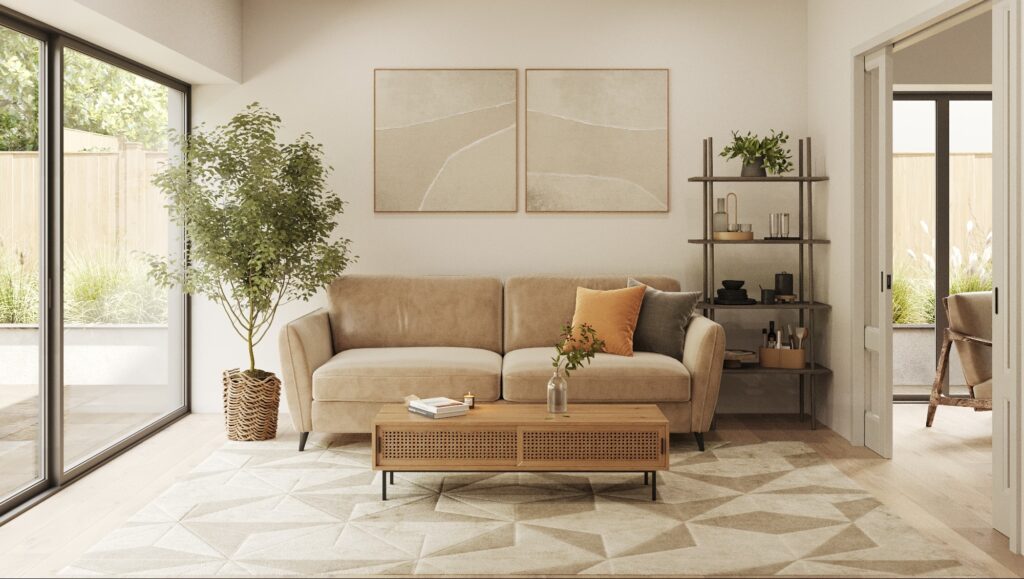 A good self-build project starts with a good brief
Key to a successful project is being able to define your requirements in terms of cost, time and scope. Spending time with your Architect at the outset to develop a good brief pays dividends throughout the project.
Self-build project costs
A big question and even bigger answer. This can be a difficult conversation requiring a realistic grasp of current building costs; honesty and clarity are key; this unpins the whole project, influencing all key decisions and the eventual outcome. Do you have a fixed budget? Perhaps based on an end value or more crucially, what funds you have? If so, your architect needs to know that from the outset to ensure the design process responds to that constraint.
Time
The same enthusiasm and energy which drives clients to embark on building their home, naturally drives the want to reach the end and move in, as soon as is possible. The process through design, planning and build stages is involved. Good organisation and efficiencies are our focus, the value of expertise and experienced. Taking short-cuts is dangerous and often expensive. Also, you may only ever embark on a self-build project once in your life, so it is worth taking the time to fully explore design ideas, both to reduce changes on site, (which are costly) and to ensure your finished home truly reflects your personality. Moreover, you should enjoy the process! So allow time to do that, so decisions aren't rushed.
Scope
Understanding what is wanted is critical; however, this is sometimes hard to summarise. We talk concepts, style, indicative size like the number of rooms, activities, number of people in each space, your lifestyle and how will the home be used. How much flexibility do you need? For example, does your home need to be cosy for two most of the time but capable of accommodating larger family groups sometimes?
Will it need to be adaptable for your future needs? Is this a home you will grow old in? If so, allowing space for a lift to be installed might be a consideration? Or having a layout that will allow you to live all on one level perhaps?
One very important part of defining a brief is being able to separate the "essential" elements from the "nice to haves." What is most important to you? What elements could you not live without? This might be rooms / spaces or features.
Quality needs to be understood too. This effects everything, particularly costs and time. There is a temptation to say "we're only going to do this once, so we may as well have X" but applying that logic will quickly cause costs to rise. Your Architect should help you find a balanced approach, help focus on what is really important to you, those aspects of the design that will really bring you joy every day you are living in your new home.
Westcountry architects
The key to the success of your self-build project is considerably improved by having the right professional team. A good first step will be to talk to Peregrine Mears Architects about your project. We'd love to hear about your ideas and plans; we'll help you all we can, without obligation.
We're involved in exciting developments in Devon and Cornwall and various interesting projects further afield throughout the UK.
Call Peregrine Mears Architects Barnstaple 01271 377 776