Northway Court HPB Their new addition progresses
Northway Court HPB I Our largest current project is for the popular The Holiday Property Bond, who have earned an enviable reputation for their high specification holiday homes in fabulous locations, throughout the UK and Europe. Their latest UK project is Northway Court near Bideford in North Devon, now well underway under the supervision of Peregrine Mears Architects and on schedule for opening in Spring 2024.

The fabulous location was carefully handpicked by HPB, close to the dramatic coast in North Devon. "Northway Farm is a really great scheme." reported Paul Cooper, Associate Director of Peregrine Mears Architects. Paul continued. "Our approach requires a subtle mix of some refurbishment of existing buildings, sympathetically blended with new build. This is a significant project, which will result in 18 holiday properties, together with a new reception building, indoor swimming pool, gym, tennis court and landscaped grounds, on an elevated site, just a short walk from a quiet part of the stunning coast."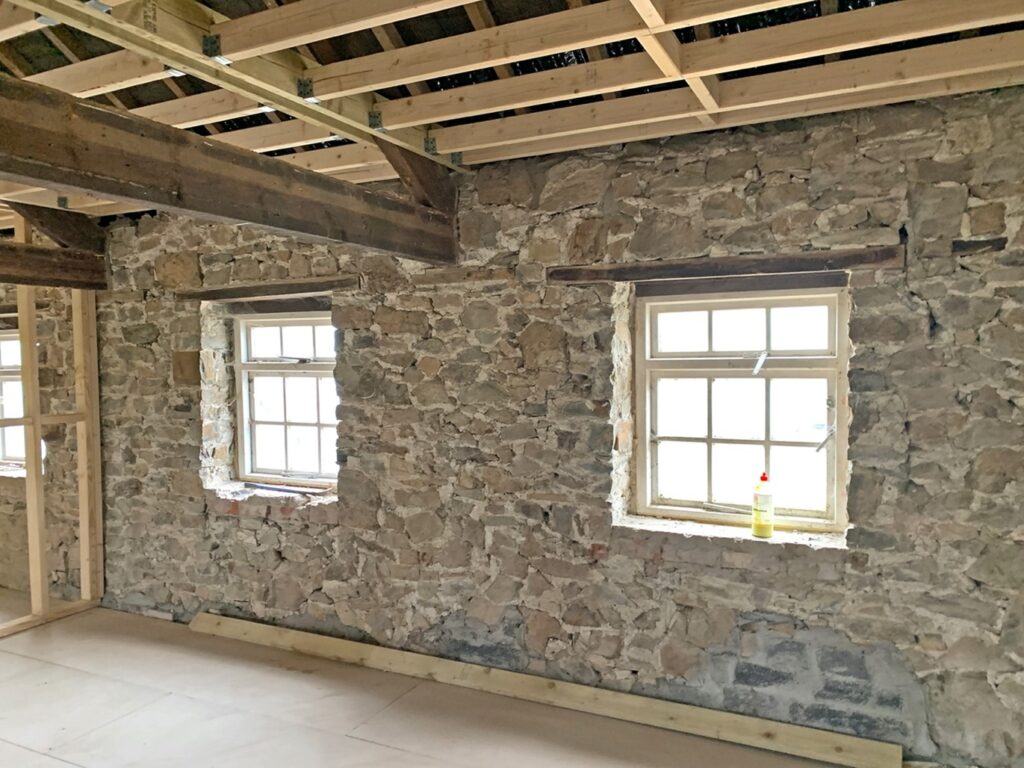 Paul explained "The existing buildings have been stripped back to a shell which, being solid stone walls are being carefully refurbished using conservation techniques of breathable construction. In this case, rather than solid insulating boards, we are using Daithonite lime, cork and clay insulating plaster internally. Applied in layers it has the advantage that it can be moulded to the contours of an old building, so features like fireplaces and window reveals can retain their valued, irregular charm. At the same time the thermal performance of the buildings will massively improve as a result.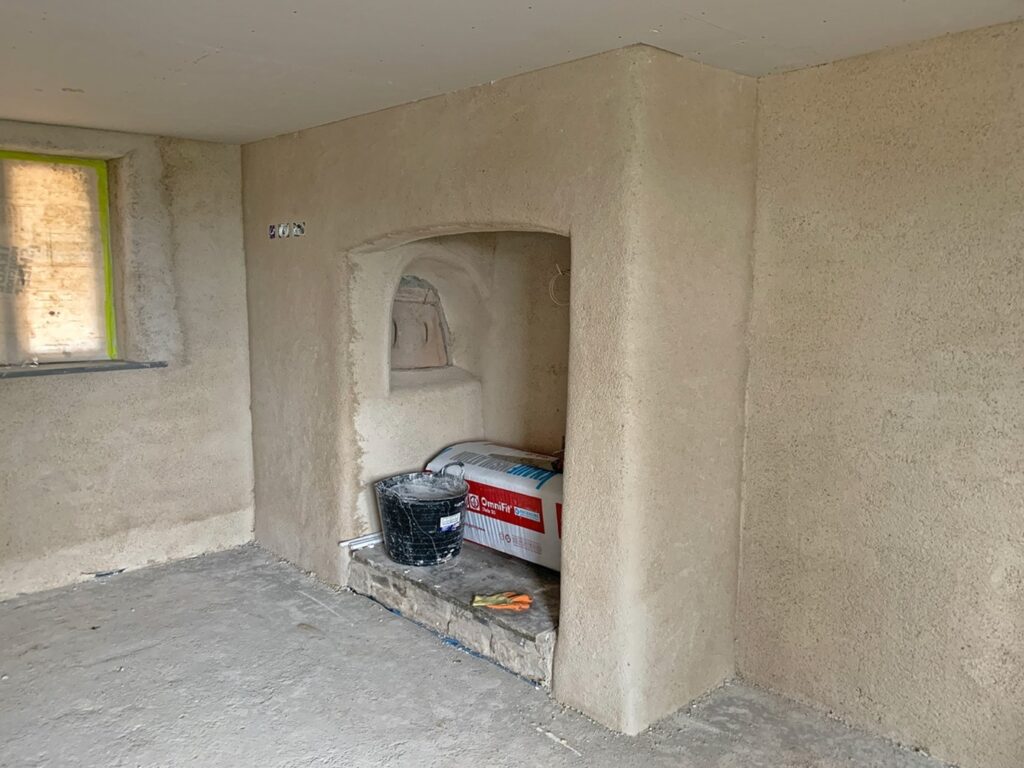 Elsewhere on site, different construction techniques are employed. The existing indoor pool has been totally re-built, with some significant underpinning and a new concrete lining, vaulted ceiling, now with new mechanical and electrical equipment installations.
As with all HPB projects, attention to detail ensures that their high standards are maintained. Everything is made to last, so quality of construction and finish is critical. Fortunately, we have an excellent design and construction team for this project, which includes.