Boutique Holiday Cabin in Devon Shows That Good Design Adds Value!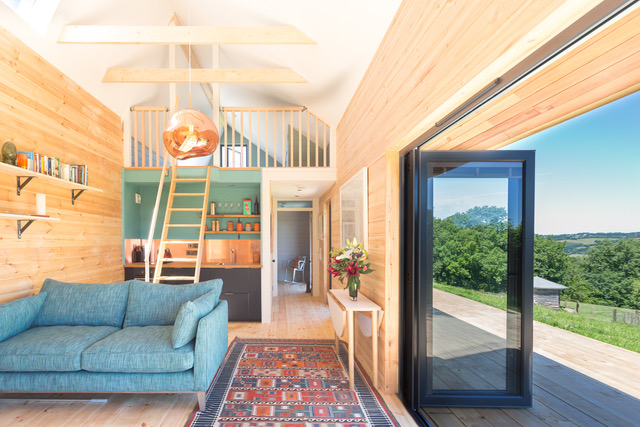 Its always nice to get feedback on how the buildings we design fare in use. We were pleased to be contacted by a client for whom we designed a small Devon Holiday Cabin and learn that…..
"The design / building has been super successful and is regularly listed in the top 10 holiday cabins to stay in the UK in the Telegraph, Times, etc. Occupancy rates are 95% plus, it's been a really wonderful business venture. So thank you for your help."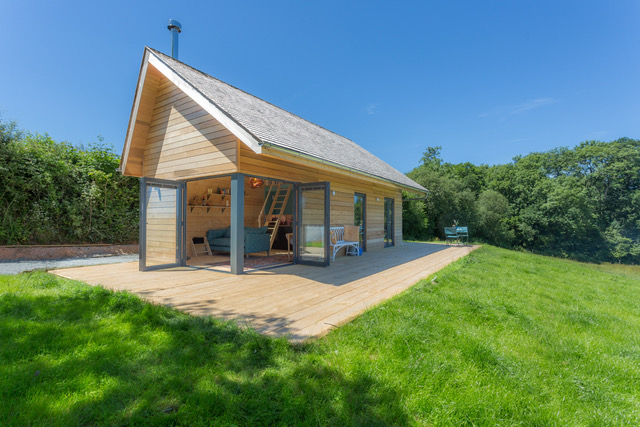 Here's a lovely quote from the website for the cabin, (www.langabridge.com/nap):
"The rush of life gets left behind. The hedgerows rise and dip as they roll by. Swallows loop overhead. A buzzard circles effortlessly. Greener and greener the landscape shifts. More birdsong. Less traffic. More sky. Less noise. Just ancient trees, wild flowers nodding in the breeze, sparkling streams and a luxury cedar cabin looking out over the Taw Valley and beyond to Exmoor."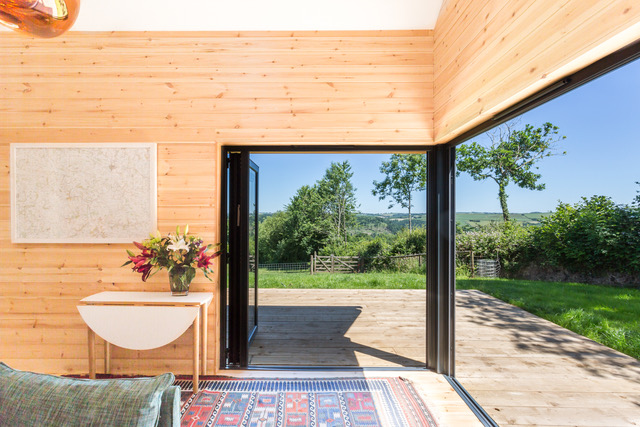 When it comes to design, an understanding of place is essential. Soaking up the atmosphere, thinking about how guests might experience staying there, what would give people moments of joy.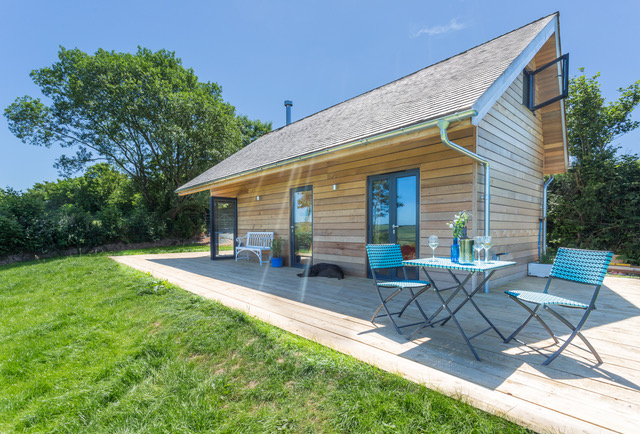 In this instance, when the brief and concept suggested something small, its all about getting the most from the space. The cabin consists of a bedroom on one side and open plan living space on the other, complete with mezzanine sleeping deck above.
Inside and outside spaces blur with a timber deck running right around the outside, accessed from multiple internal spaces, the key one being the disappearing glass corner from the living space. That allows the countryside to be an ever present part of guest's experience.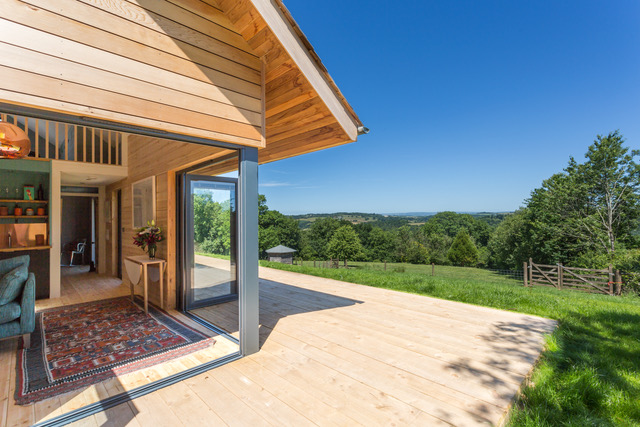 The Devon Holiday Cabin is a simple form, but has an offset roof which adds a dynamic edge to the volume. The whole exterior is clad in timber; shingles on the roof and boarding on the walls. That presents a simple, unified external appearance which is tactile and easy to live with.
For more images and information on how to book "The Nap:, head over to www.langabridge.com/nap
We love working in the leisure sector as you will see!