Agricultural Tied Dwellings Don't Need to be Boring!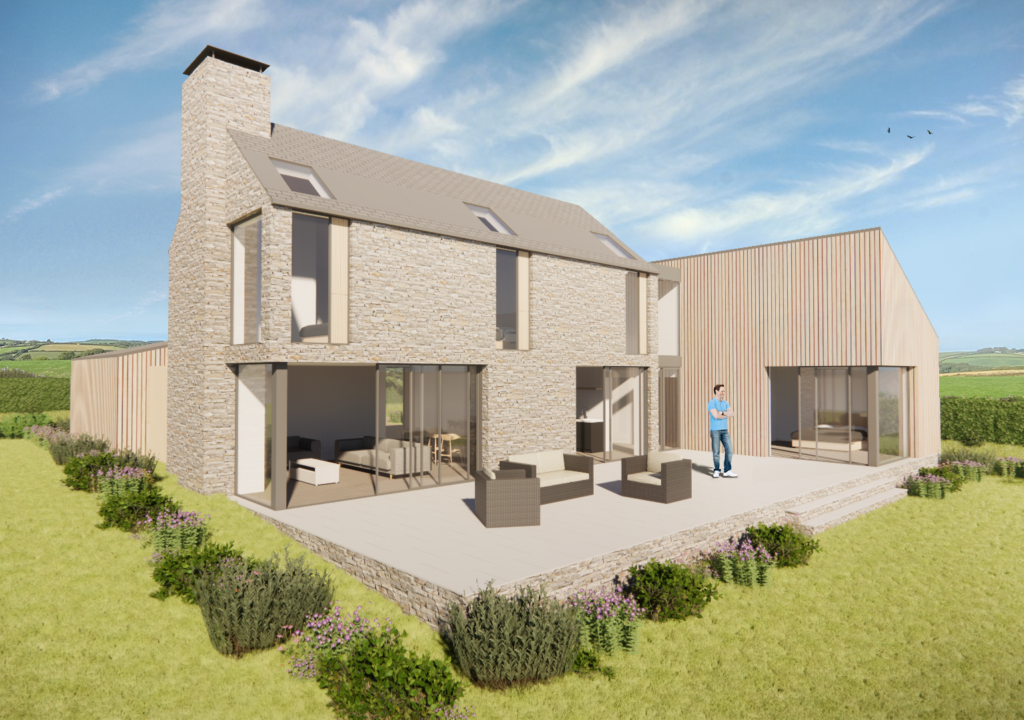 A new rural home. How exciting! The countryside of the West Country and far beyond has many examples of agricultural tied dwellings. In the past these have typically been very ordinary looking bungalows – ironically not a traditional rural building form at all. As always, we seek to challenge that pre-conception and wonder what could a new agricultural tied property be like?
We are finding increasingly that as younger generations of farming families take the lead role in their family farms, their aspirations are for something more contemporary, something better than a bog standard bungalow. Clients are keen to maximise an opportunity, a creative approach opens interesting and inspiring conversations. What is it that we are actually looking for? What is needed? What could be created? Have those ope-minded discussions, you might well be surprised what can be achieved. Very often the outcomes are fabulous.
Good design is finding the right response to the client's brief and the opportunities and constraints of the site. A particular combination of factors that should create something personal and unique, something that feels right.
We have recently received planning permission for one such new rural home in Devon – see the CGI above. This new home reflects vernacular building forms and materials – so wings arranged around an entrance courtyard on the north side, with living spaces opening onto a more sheltered garden on the south side. Slate, stone and timber combine to create an appealing facade that reflects materials found on agricultural buildings but in a more imaginative manner.
Therein lies the key – imagination! The ability to take something which might seem ordinary and turn it into something special, a home that will delight our clients and their young family for years to come. That's the value that a good Architect will add!