How to Win With Class Q Barn Conversions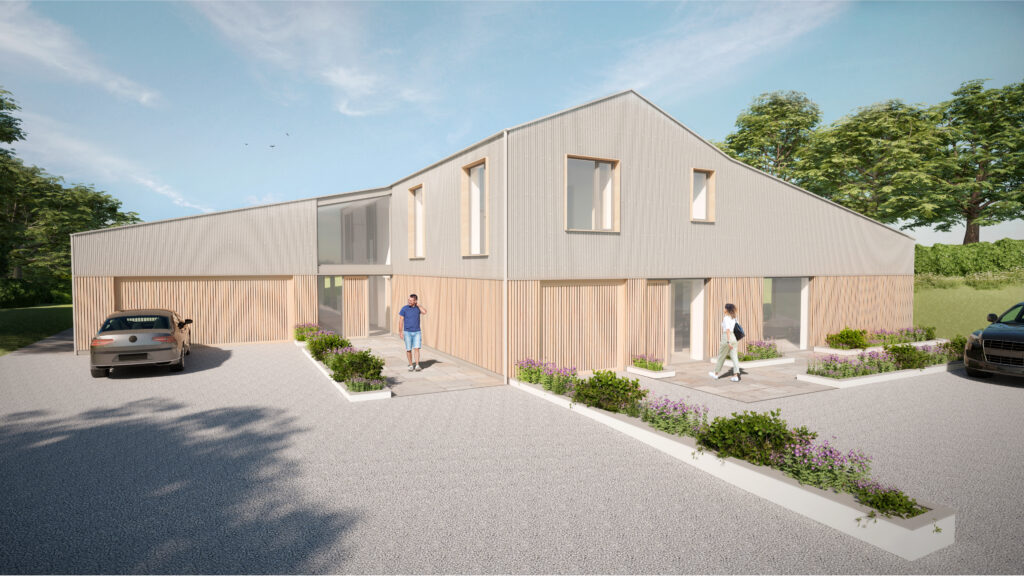 Having successfully gained consent for a whole range of agricultural buildings to change their use to dwellings as Class Q barn conversions, we thought we would share some insights into how to approach these projects. 
The first step is to engage an experienced professional adviser to advise on the suitability of the building in question i.e. does it have the potential to pass the tests for Prior Approval? The key considerations of this are:
1. The site must have been in an agricultural use on 20th March 2013 OR when it was last in use OR for during the 10 years before the permitted development begins
2. That use must have been as part of an established agricultural unit i.e. a farm enterprise "for the purpose of an agricultural trade or business"
3. The floor space must not be more than 465m2, (up to three larger dwellings with floor areas of more than 100m2)
4. No more than five dwellings are created, (smaller dwellings having floor area less than 100m2).
5. There can be a mix of larger and smaller dwellings, so in theory you could have one huge dwelling of 465m2 and four smaller ones, each of 100m2.
6. The site is not subject to an agricultural tenancy or if it is, the consent of both landlord and tenant is obtained
7. The site is not in an AONB, SSSI, National Park or a Conservation Area;
8. The building is not listed;
9. The building is more than 10 years old;
10. The external dimensions must not increase, but they can reduce;
11. Any proposed curtilage (including parking provision) should not exceed the footprint of the existing barn.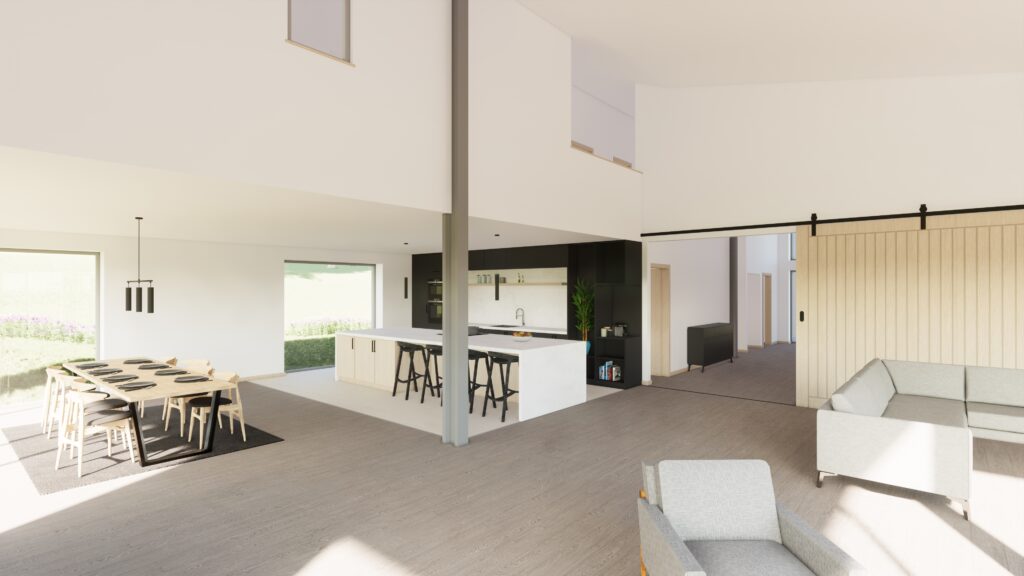 12. The installation or replacement of elements including windows, doors, roofs, exterior walls, floors or services is allowable to the extent reasonably necessary for the building to function as a dwelling;
The guidance in Paragraph 105 of the Planning Practice Guidance for Class Q barn conversions notes that "The permitted development right under Class Q assumes that the agricultural building is capable of functioning as a dwelling. However, it recognises that for the building to function as a dwelling some building operations which would affect the external appearance of the building should be permitted. It is not the intention of the permitted development right to include the construction of new structural elements for the building. Therefore it is only where the existing building is structurally strong enough to take the loading which comes with the external works to provide for residential use that the building would be considered to have the permitted development right."
13. Essentially you will need to obtain a Structural Report from a structural engineer to prove that the building can be converted and not rebuilt, i.e. that the main structural elements can be retained. Most local planning authorities will require such a report as part of a Prior Approval submission.
14. Partial demolition is acceptable in so far as what is "reasonably necessary" to carry out the building works listed in the previous point;
15. The building can be in a rural location and the legislation now recognizes the fact that many barns are in isolated countryside locations, (making them desirable places to live). But there needs to be a vehicular access.
On this point, Paragraph 108 of the Planning Practice Guidance for Class Q goes on to say that "The permitted development right does not apply a test in relation to sustainability of location. This is deliberate as the right recognises that many agricultural buildings will not be in village settlements and may not be able to rely on public transport for their daily needs. Instead, the local planning authority can consider whether the location and siting of the building would make it impractical or undesirable to change use to a house."
Impractical is defined as "an agricultural building on the top of a hill with no road access, power source or other services." Undesirable is defined as "adjacent to other uses such as intensive poultry farming buildings, silage storage or buildings with dangerous machines or chemicals
16. A flood risk assessment will be required for sites in Flood Zones 2 and 3 – you can check this here:
https://flood-map-for-planning.service.gov.uk
Its also worth noting that Class Q barn conversion is not the only route to gain permission for rural buildings to be converted to other uses. Most Local Plans will include policies that deal with this topic, although these are generally geared towards the conversion of traditional buildings. 
And finally….., Apart from the criteria noted above, the key ingredient to a successful Class Q scheme is imagination! A good Architect will understand general design considerations such as making the most of light and views, aspect, climate, and available space.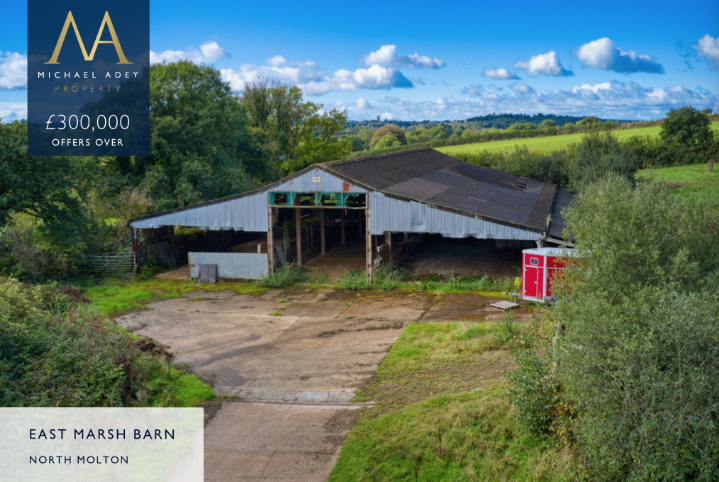 If all this has whetted your appetite and you'd like to tackle your own Class Q barn conversion, give us a call to find our more. Or if you'd like to buy a barn that is ready to go as a project, here's one we designed and gained consent for recently that has just gone on the market, but not for long so be quick!
https://www.michaeladey.co.uk/property/3385/8-bed-detached-house-for-sale-east-marsh-barn-north-molton/
We love Class Q barn conversions. Visit and you'll see some changes we've made.