Extension blends with Listed Building
"A fundamental principle of our approach is that we approach every project with the same enthusiasm and passion, big or small. Each project brings its own challenges and own rewards." explained Associate Director, architect Paul Cooper. Here is a lovely project with a small extension, enabling this lovely older to be Listed Building to be a home for even longer.
Orchard Cottage Rumsam Barnstaple is a fine detached Grade II listed building, dating from circa 1840. Our investigations revealed that there had previously been a structure in the location in the past, therefore we argued that the proposed extension was a replacement. The owners wanted to extend the property to incorporate an accessible, ground floor bedroom with bathroom which we designed to sympathetically blend with the original building as a lean-to extension, where the natural slate roof echos the main building, with lime-rendered walls and painted timber joinery to doors and windows, finished with matching iron rainwater goods. There are double doors to the extended patio, giving easy access to the large garden.
Paul continued "The approach and requirements of the local planning authority are the same for a small project as a large one. Here we needed planning permission and listed building consent. Our Design, Access and Supporting Statement provided a complete assessment of the original building, its listing and features, the site and location, supported by a Preliminary Ecology Assessment and flood risk assessment. Working within the recommendations of 'Planning and Access for Disabled People: A Good Practice Guide', have been taken into account during the design stages in order to achieve as 'inclusive' a design solution as is practicable given the site constraints.
Listed Building
Nearing completion, the results fulfill our clients' requirements providing the additional accommodation allowing additional flexibility. The extension sits so well in harmony with the original Listed Building, now as one – it looks so right!
"There is an increasing trend for people to look for options for their homes as their requirements change. They may not have to move from the home they have loved, but with some creativity the answer is right in front of them.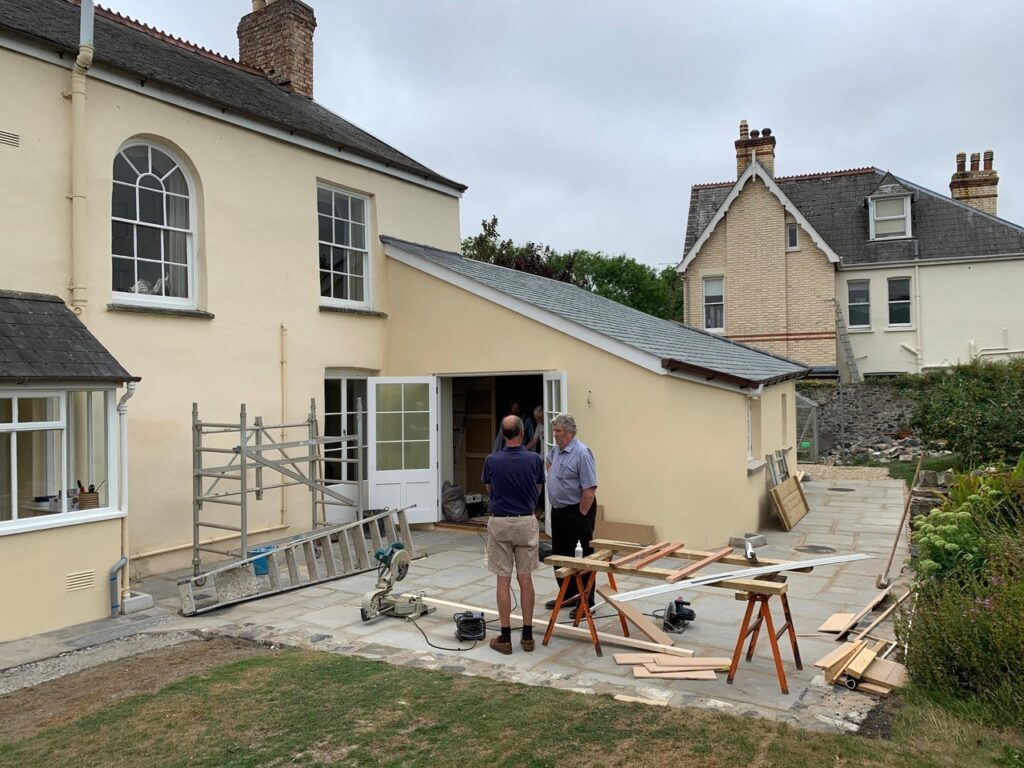 Peregrine Mears Architects
Architects Barnstaple