Passivhaus standards for farmhouse replacement
Having previously reported that we had been successful in obtaining planning permission for the replacement of a dilapidated farmhouse with a fine new home to Passivhaus standards, we are delighted to provide an update; work has started! You can see why the spot was chosen; there will be fabulous countryside views from this fine new home.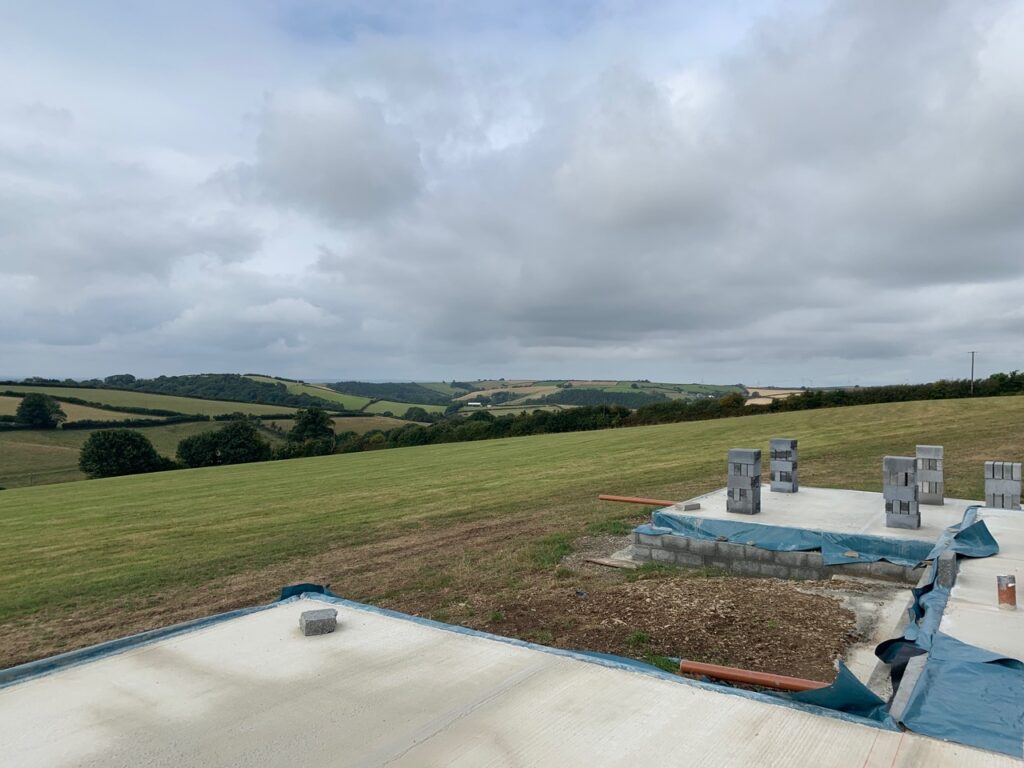 Architect's Design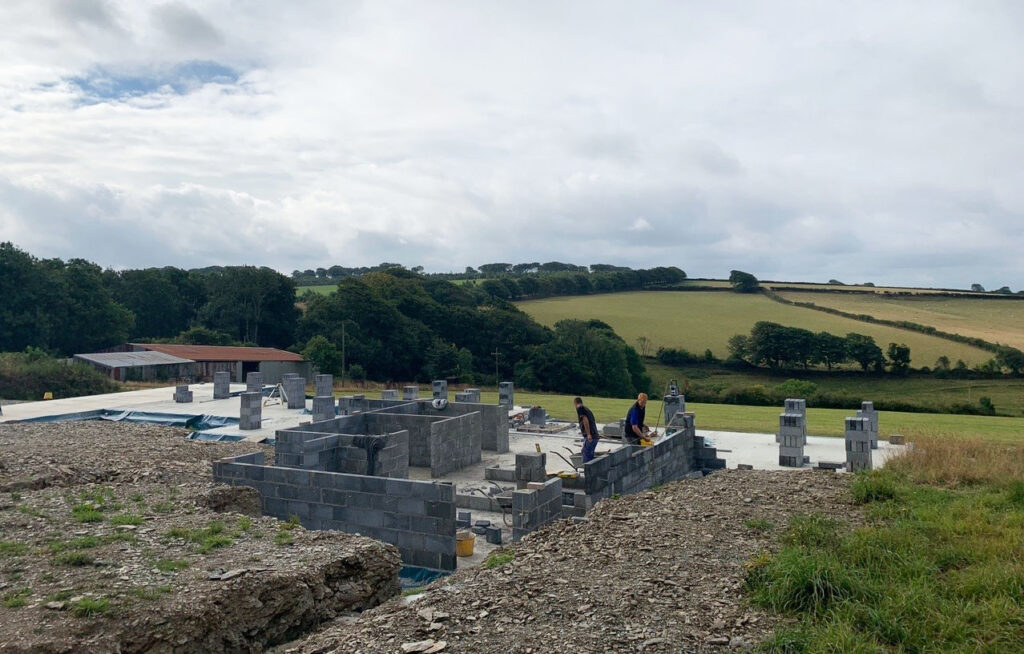 Enjoying a fabulous location in the North Devon countryside, the new property is in a slightly different position than the original and will be larger than its predecessor. The new design reflects typical farm layouts, with three wings around the entrance courtyard. The layout of the main living accommodation maximises the views to the south and west; over North Devon's beautiful countryside. The context and history is valued and important, so we have reflected this by the use of vernacular materials; stone, timber and slate, in a carefully considered, contemporary way.
Working closely to our clients' brief our designs reflect a barn feel. The form, mass, layout and materials used respect its farm surroundings. What results is a merging of new and old, an approach supported by the local planning authority.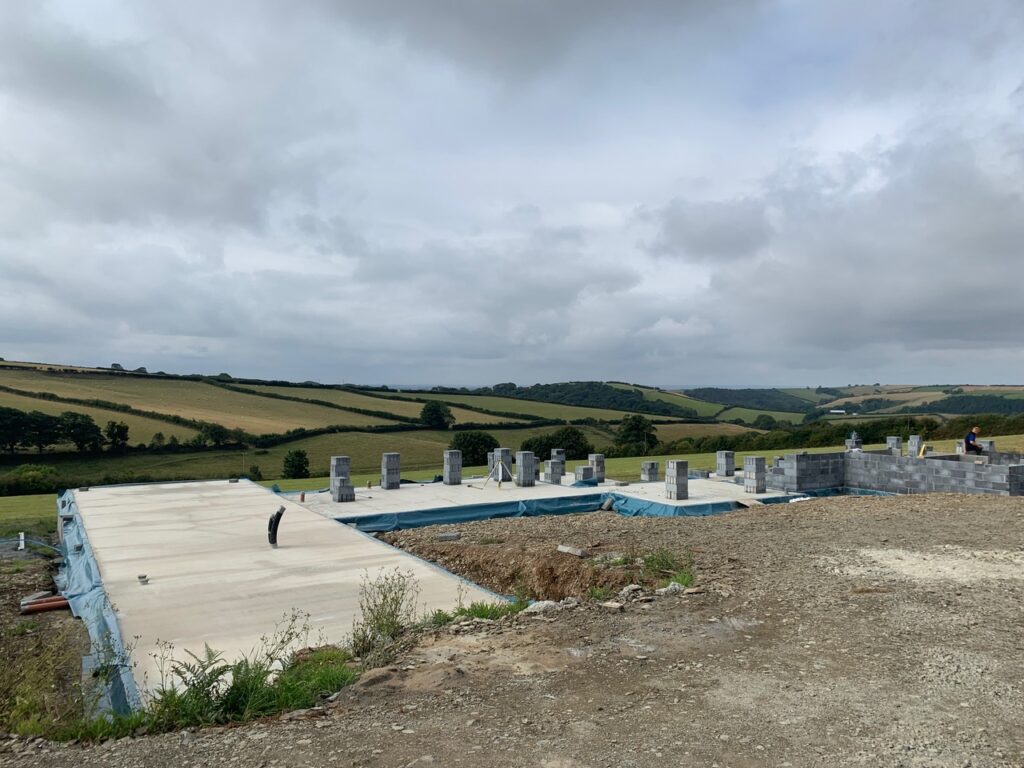 Architect's site visit
Every stage of construction is exciting for us and our clients. Whilst the significance of progress so far perhaps isn't immediately obvious, these early stages are really key. This week's site visit revealed the completion installation of the below ground services and, with the foundations complete, the slabs have been poured, with blockwork now underway. It's beginning to take shape! Already the work is starting to reveal the scale of the new house. The principal living spaces feature vaulted ceilings, with some double height spaces, which will be fabulous. The details are evolving – it's going to be great!
The build phase of a project is made much, much easier for the contractor if, as in this case, there is a detailed set of technical drawings available. Our understanding of how buildings fit together and the information we provide to explain this, means there are less questions in the mind of the contractor; less questions mean less delays and allow costs to be controlled.
Passivhaus standards
This house has also been designed to meet the Passivhaus standard, meaning airtightness is key. Paul Cooper our Associate Director is a specialist in this field and was happy to visit site and give a "toolbox talk" on how airtightness is achieved to the contractor and his team. Paul commented, "it's great to see the care that Jack and his team are taking with the build; it's going to be a superb, low energy home for our clients."
Peregrine Mears Architects