Contemporary homes in Combe Martin
Spurway Gardens in Combe Martin is the latest select development by respected west country developers Poltair Homes. A select scheme of just five luxury detached homes in Combe Martin, the development is close to the dramatic coast and glorious Exmoor National Park too.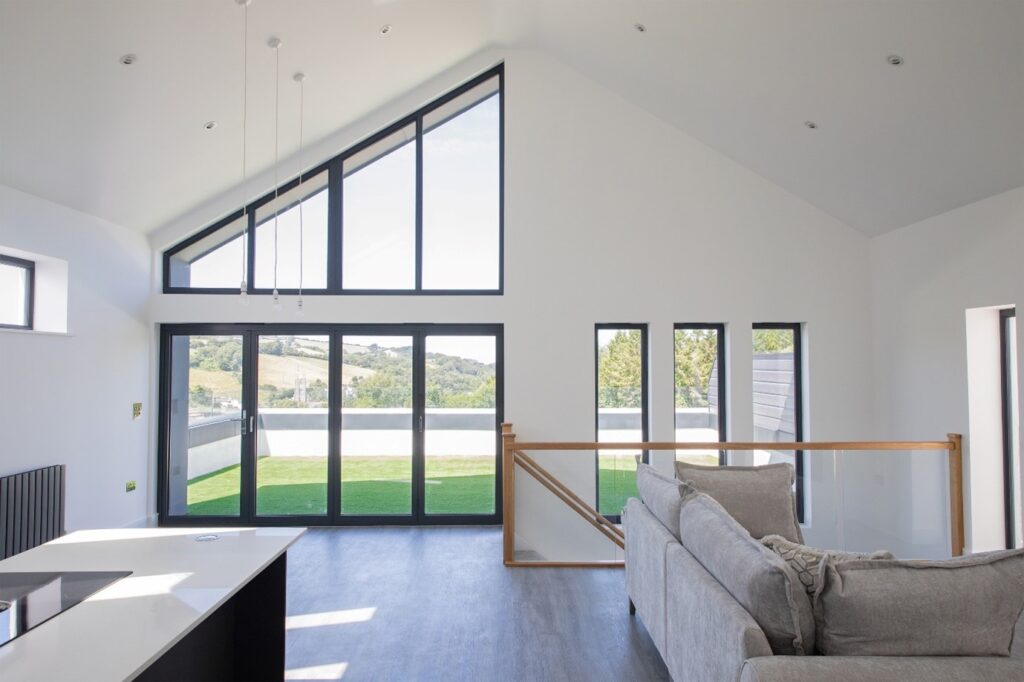 Approaching every project with fresh energy and enthusiasm, we look to add value through design and find solutions. Our time taken to investigate, research and fully consider each project is an essential and critical time investment. Here this small, sloping site with tricky access, had remained undeveloped for years and previously offered no obvious solutions, required a fresh thinking.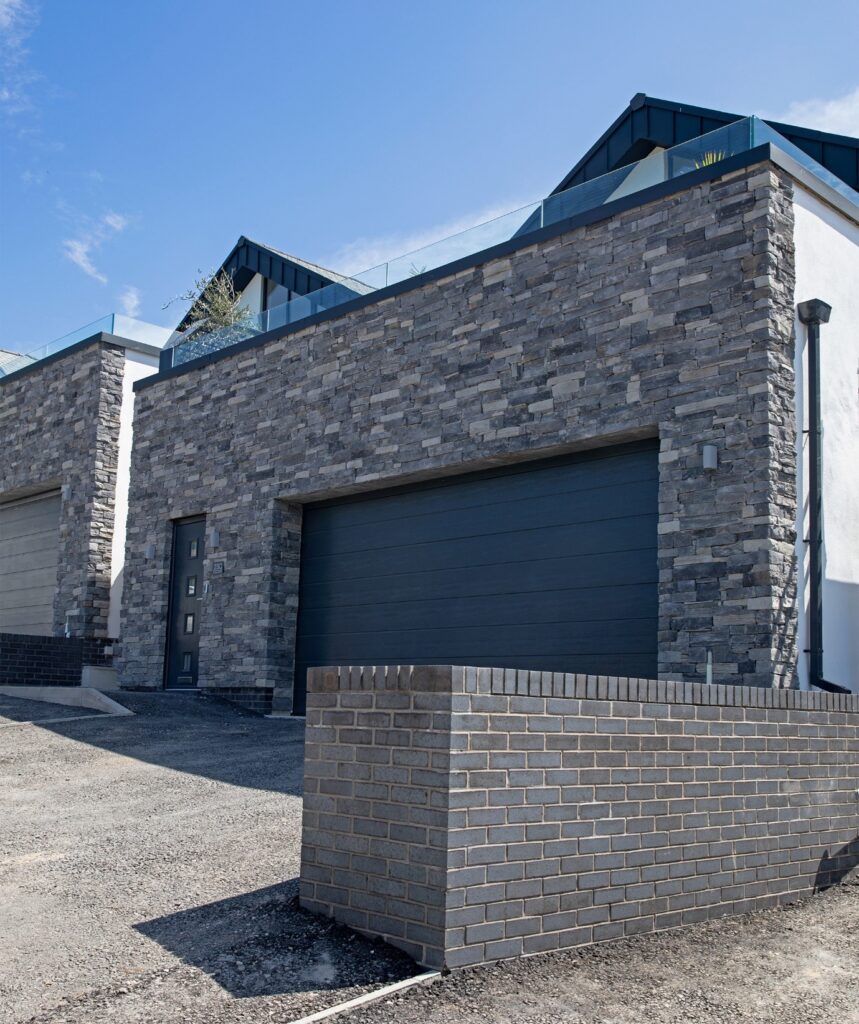 Creativity and innovation fuelled enthusiastic an early design meeting with our clients. "The vison grew from the first walk around the site when the idea of staggering the homes up the hillside came to me," explained architect Perry Mears. Taking a different approach sparked a unique course of action, looking to make the best of the site so that every home benefitted from the excellent views, westward to the sea, to ensure this select development at Spurway Gardens would be just a little bit different.
The brief was to push the bar as high as possible; create special homes of quality and distinction. Nothing is standard, with thought given to every aspect. The high vaulted ceilings create a special living space, bathed in natural light. The bedrooms are on the eastern side with outdoor space on that face too, meaning there is sunshine and light from morning till night, making the homes truly lovely spaces to live in. The views which are captured by the design add the finishing touch. The stone used for the front elevations adds warmth and traditional quality.
Time taken in design was followed by meticulous construction, bringing these designs to life, using high quality materials and eye for detail, ensuring high energy efficiencies, keeping running costs as low as possible. Contemporary homes for modern living.
"The Spurway Gardens development is a great example of a strong design concept that has been followed through on site, where the laser-like focus on detail has ensured the finished homes are distinctive and highly marketable, creating fine homes for the future," Perry added. "We're proud to have been part of the design team for this super scheme."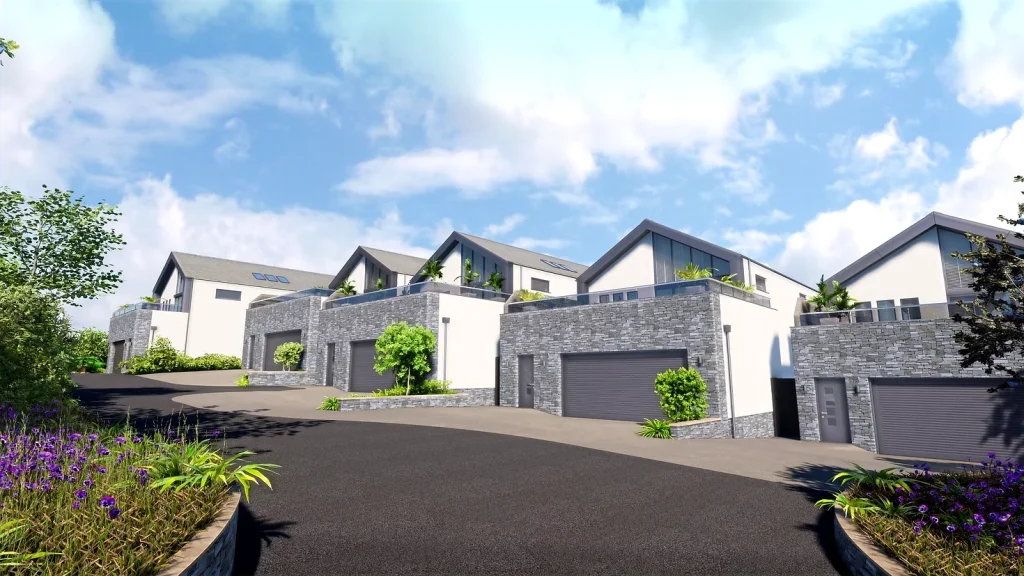 With the construction now completed, buyers have shared our vision with all of the 4 bedroomed having new proud owners. With just one final property is now available (take a 360 panorama tour) via Strutt & Parker or Webbers .