New Home For Barnstaple Gig Club
Barnstaple Gig Club As Barnstaple architects, we are at the heart of the town's vibrant community and are delighted to be working with the Barnstaple Pilot Gig Club with their spirited building project to create the Barnstaple Water Sports Centre. The facility will give the club real security and a fabulous permanent home, to be used by those participating in various water sports.
We love such community projects, seeing the modernisation and re-use of old traditional buildings giving them a new lease of life. A fabulous addition to the town's amenities" commented Paul Cooper of the Barnstaple architects. "A really nice touch is the installation of an especially commissioned stained glass window."
The Rolle Quay location, with its slipway, gives easy access to the Taw estuary at any height of tide, maximising the all-important training time on the water.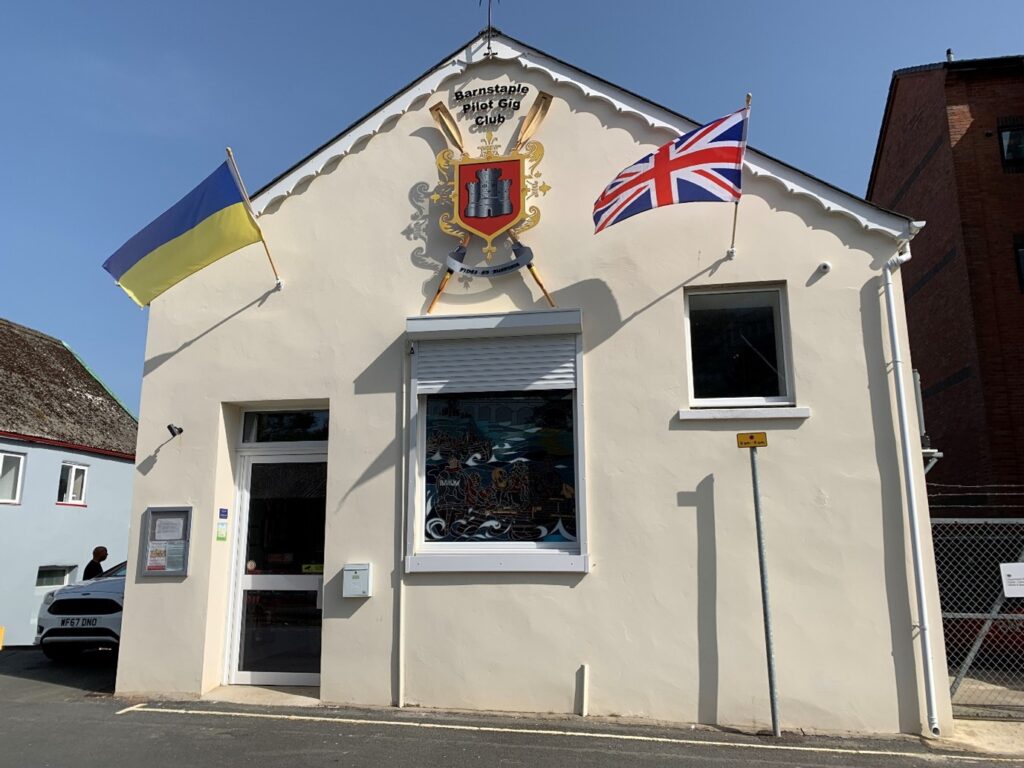 The purchase of this building was the realisation of the club members dreams and years of hard work and fundraising, both of which continue. Originally a traditional 19th century warehouse, work is well underway to modify the building with support from various local companies supporting the dedicated and tenacious club members, investing hours and hours of their precious time and skills to undertake most of the construction work themselves. Starting with a new roof the task hasn't been insignificant, but the investment of work and hard-earned funds will set up this facility for the future.
In addition to the storage of the club's pride and joy, their fabulous and valuable gigs, the building will provide room for the storage all of the equipment and provide a gym area, a meeting/training room, toilets and workshops for maintaining the boats and trailers.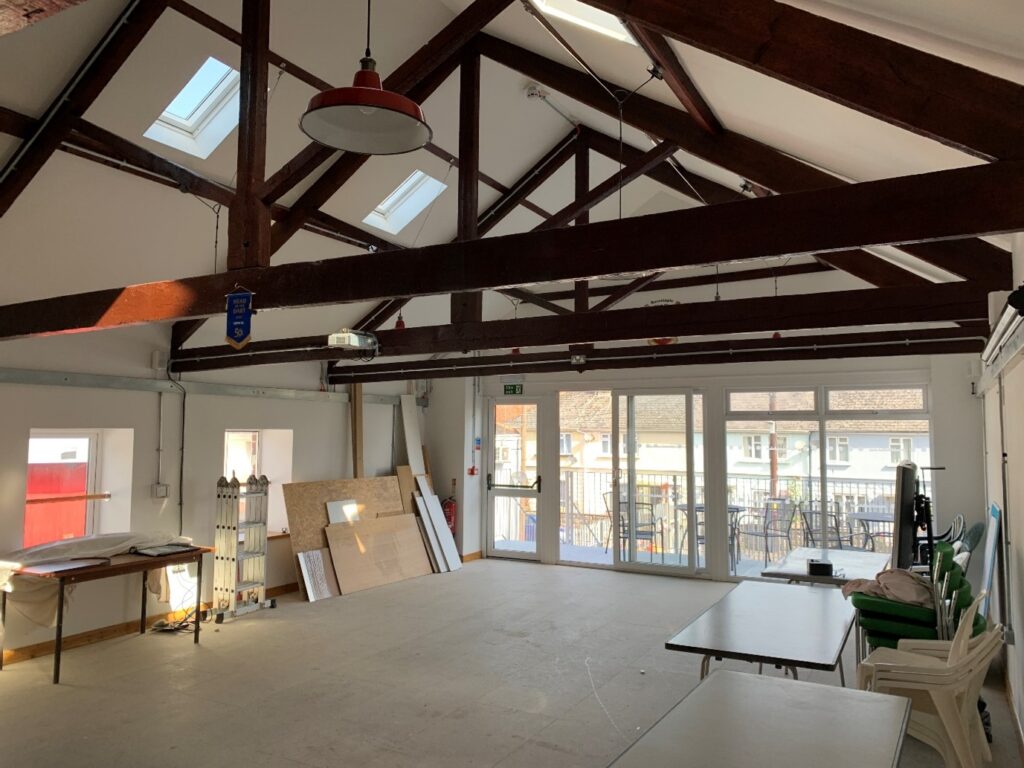 We are really delighted that the final finishes are being made, so the end is in sight, ready for an official opening later this year.
Peregrine Mears Architects