One leads to two in North Devon
Peregrine Mears Architects design for two identical detached homes in Ilfracombe by granted planning permission by North Devon Council.
Development for two homes in North Devon
OK, yes we had to visit the coast to do our site survey but that's one of the (many) benefits of working in fabulous North Devon. A lovely coastal site, located on the edge of town, with amenities within easy reach and accessible to the Tarka Trail close by.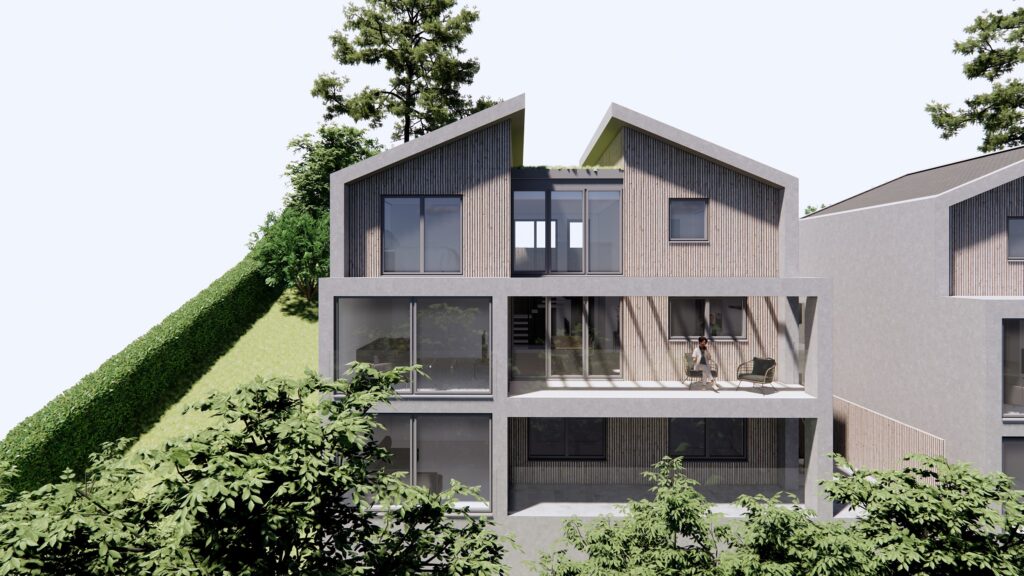 Having acquired the site in Ilfracombe North Devon, our clients asked us to look at options, wishing to build a home for themselves, but with no obvious solution.
Our role is creative and innovative, important to consider all aspects of a project – it's not just producing a pretty design. There are numerous practical considerations, always a significant number of opportunities and challenges to consider, including all-important indicative development costs. The conceptual discussions with our client agreed a creative approach; to build two identical homes, one for themselves and another for sale.
Concept
Technology is at the heart of what we but, especially at the exciting early conceptual stage we reach for our trusty pencil.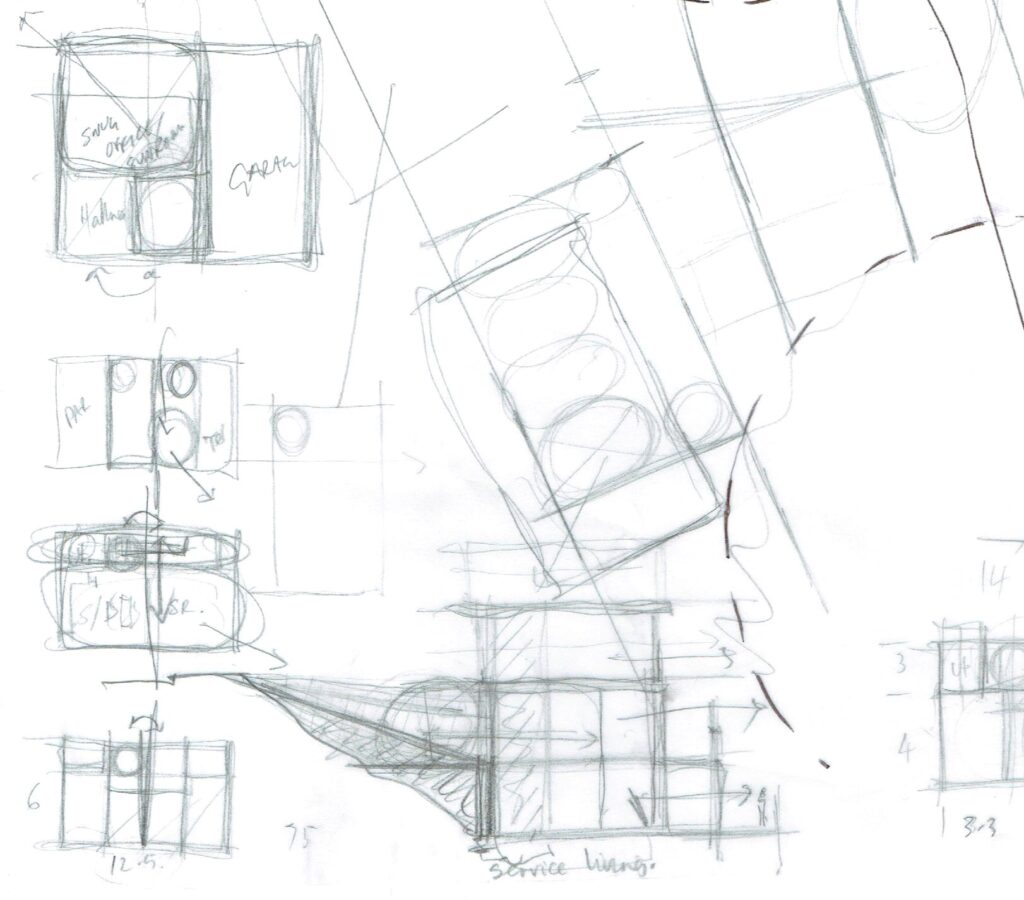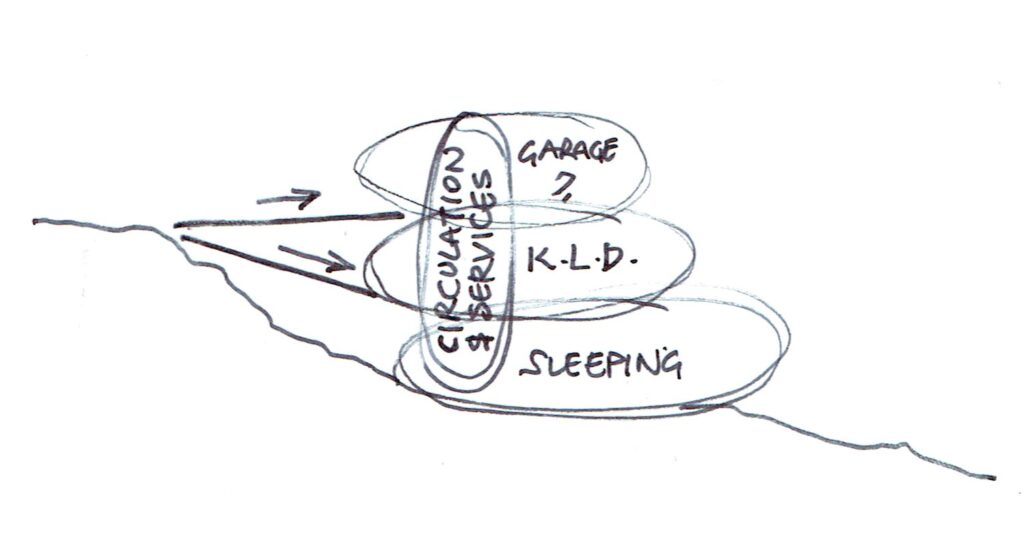 A key aspiration is that the new dwellings, through the latest construction techniques, should maximise sustainability credentials, delivering homes which are energy efficient, harness natural resources and are cheap to run. The topography considered at an early stage.
The approved design accommodates our clients' personal requirements, for three bedrooms, kitchen, sitting room, dining room and family room, garage and parking, with EV charging point, ensuing the views are maximised. Trees create a lovely mature setting and aids privacy.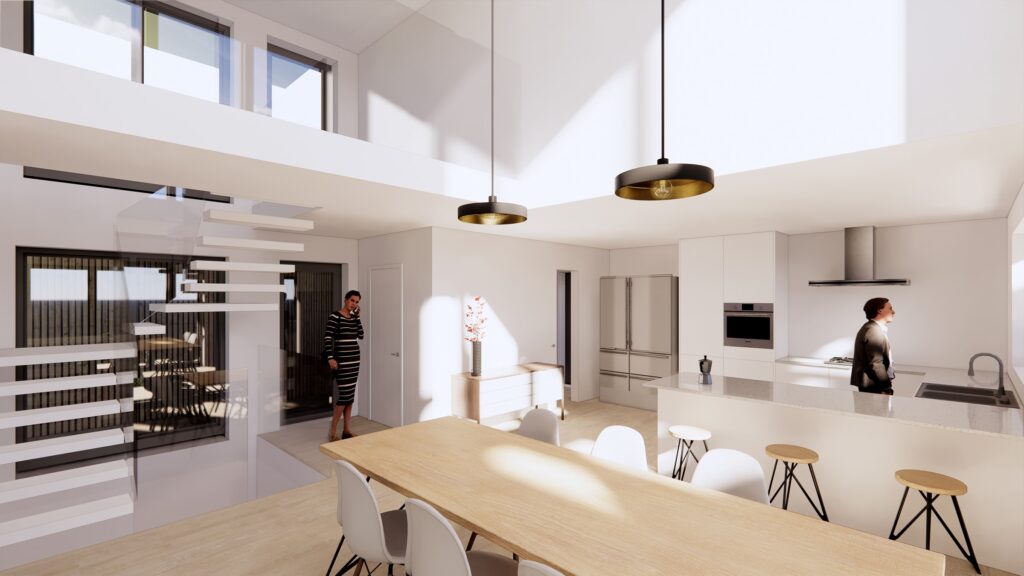 Within a mature residential area, there were numerous considerations, so the arrangement over three floors sitting appropriately, with a distinctive design.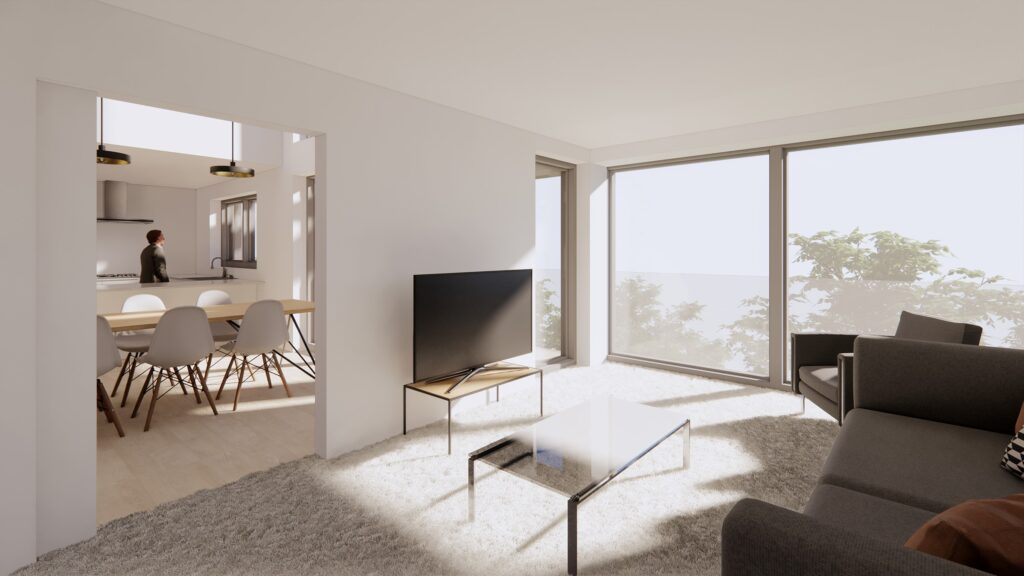 Planning permission approved by North Devon Council | June 2022
Peregrine Mears Architects