RICS UK 2022 Awards | Proud that we've been shortlisted – twice!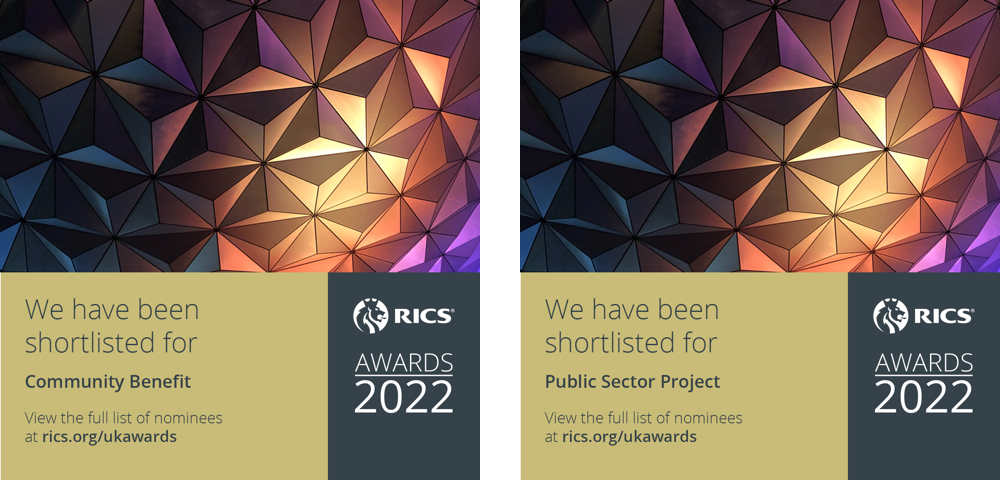 We've had exciting news as May arrives, having received notification from the Royal Institution of Chartered Surveyors that Peregrine Mears Architects have been shortlisted in the RICS UK Awards 2022 in not one, but two categories, Public Sector Project & Community Benefit.
Perry Mears explained "Our nominations are for the Riverside Community Centre in Bovey Tracey, Devon, an innovative initiative by our client Bovey Tracey Town Council. This excellent facility is a multi-purpose building, giving a focus for the community, accommodating the Town Council offices, Library, Information Centre, flexible meeting facilities and Public Toilet, all under one roof.
This lovely market town, situated to the south-west of Exeter, is a gateway to the fabulous Dartmoor National Park.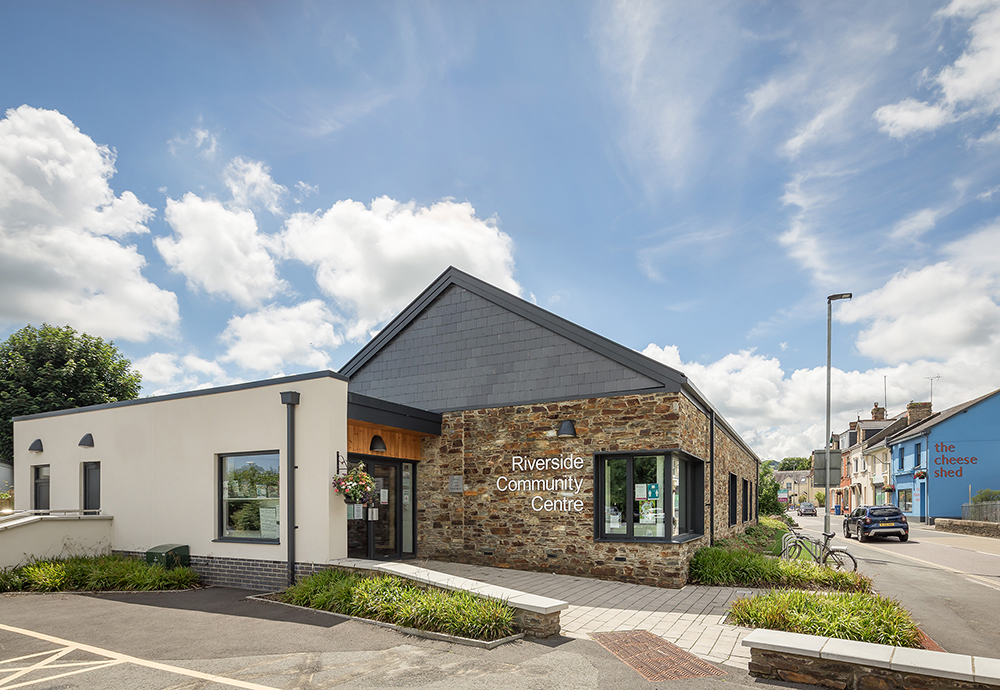 The newly constructed Riverside Community Centre in Bovey Tracey provides the town with a new and innovative asset, bringing together many facilities under one roof, for the benefit of local residents and visitors to the town alike. At a time which has reminded us of the importance of community, the new centre provides a focal point for the town to come together, a light, airy and welcoming space offering many services and able to host a variety of community events. It is the result of many years of planning and fundraising by the Town Council, coordination between the various user groups and collaboration by the design team and contractor to deliver the new building on time and on budget during a challenging time for the construction industry. The new building has been well received and used by the community.
Mark Wells, Bovey Tracey Council Town Clerk, summed up what the building means to the community:
"The brief was to create a flexible and multipurpose building and that's certainly what we have to offer our community. Whether it's a large hall or small room, whether it's a quiet working space or a bigger open plan function area, the building lends itself to a multitude of uses. The disabled access, ample parking, toilet facilities for those with a wide range of needs, the centre provides it all and it has the technology to match.
"So far the community has used the flexible space for office working, lottery grant celebratory events, short mat bowls, tree giveaways, commercial trade events, wakes, tarot readings and numerous children's birthday parties, all with varying needs and requirements but have all found a suitable space to fit their needs. There has been no marketing of the facilities to date and the usage continues to naturally grow by word of mouth. Regular one-off and block bookings demonstrate how satisfied community groups and individuals are with the facilities we have to offer."
"A key challenge in the design of any building is assessing and planning for its future use" highlighted Peregrine Mears Architects' Associate Director, Paul Cooper. "We are delighted to see the building in use, the flexibility seems to be working for the local community in addition to providing the core facilities, highlighted by the following comments."
"It is more than just a library, it's an important community hub and for some the only way to access vital online services. Once the pandemic is over, facilities like this will play a key role in helping members of the community reconnect with one another, through learning opportunities, community events and support groups."
Councillor Roger Croad, Devon County Council's Cabinet Member for Communities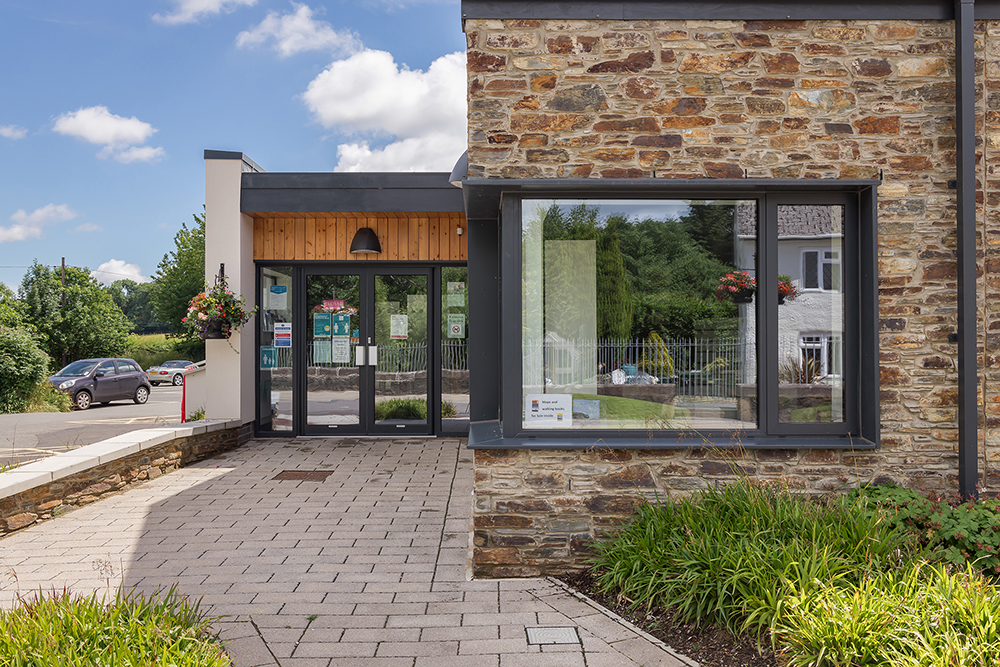 "Devon's newest library is truly a library for a new era. This fresh library space will be a fantastic asset for Bovey Tracey and we are delighted to be a part of this ambitious project in partnership with Bovey Tracey Town Council. The building is beautifully designed, with a light, spacious and welcoming feel which we hope will please our regular library users and encourage new people to benefit from the books, online services, events and groups that we offer. We are delighted to be able to offer such excellent new facilities to our customers in Bovey Tracey. Offering people a physical space is still a very important part of what we do in terms of bringing communities together."
Alex Kittow, Libraries Unlimited Chief Executive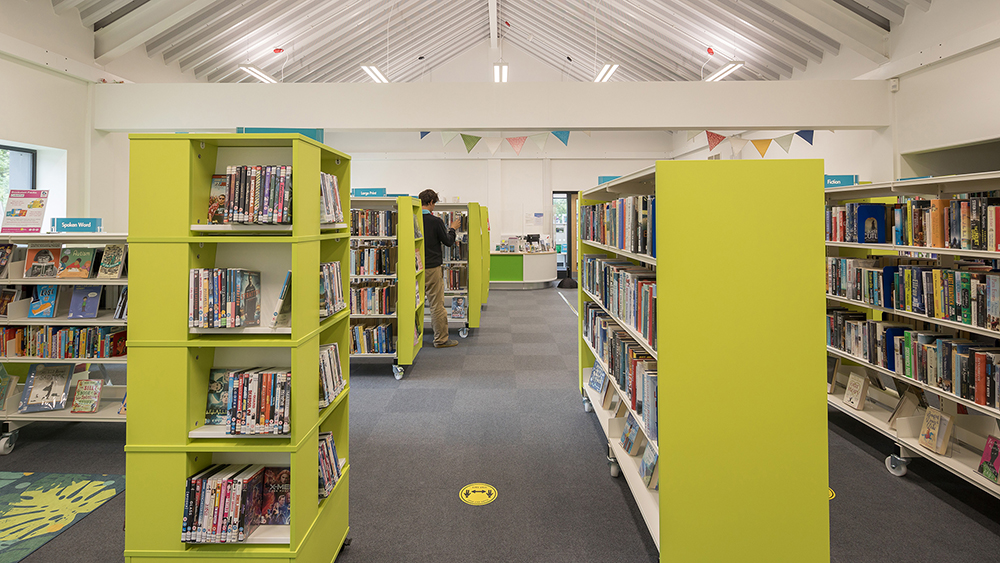 "We are thrilled with our new space and can't wait to share it with our regular customers and, we very much hope, many new library users. It is a really welcoming, light, relaxing space, with plenty of tables and chairs and also extra room for staff to work. And during this tough year it's great to be able to show off a wonderful new asset that demonstrates how important libraries are in people's lives."
Gemma Pegg, Bovey Tracey Library Supervisor
The winners will be announced 18 May 2022.
Peregrine Mears Architects