Another Class Q Barn Conversion Approved
Barn Conversion Class Q Devon Rural architecture planning
As active Devon Architects specialising in rural design, we're delighted to share news of another successful Class Q application. The barn in question is a long, relatively narrow building, running on an east to west axis. That and the domestic scale of the building really lent it to a residential conversion.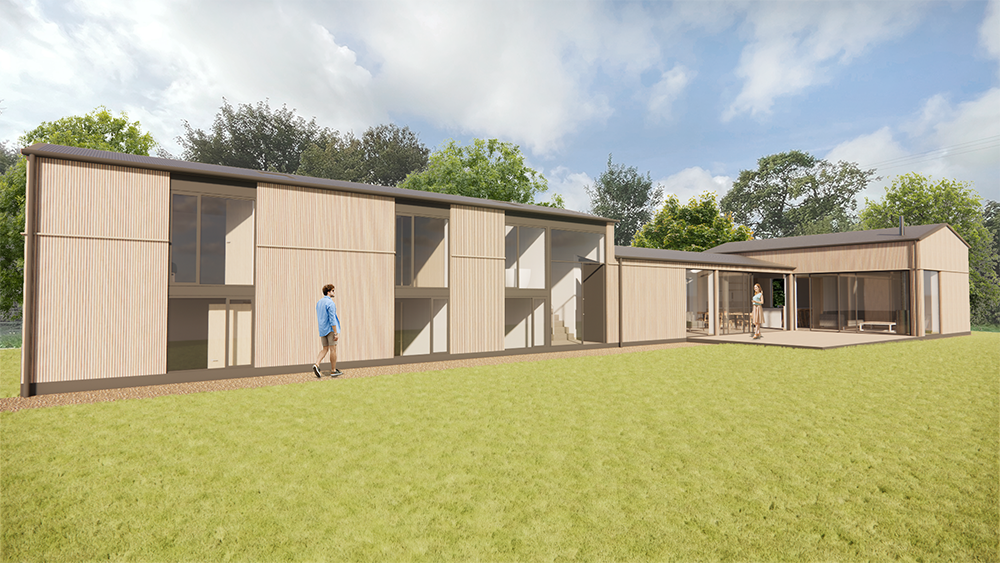 Our approach was to separate living and sleeping sections – so the former are located in a single storey wing at the west end of the building, with a spacious open plan kitchen / dining / family room, (as CGI above), doubling as circulation space and avoiding corridors. This space has a vaulted ceiling as does the adjacent snug / lounge – both have access to external terraces on two sides to allow interior and exterior to flow.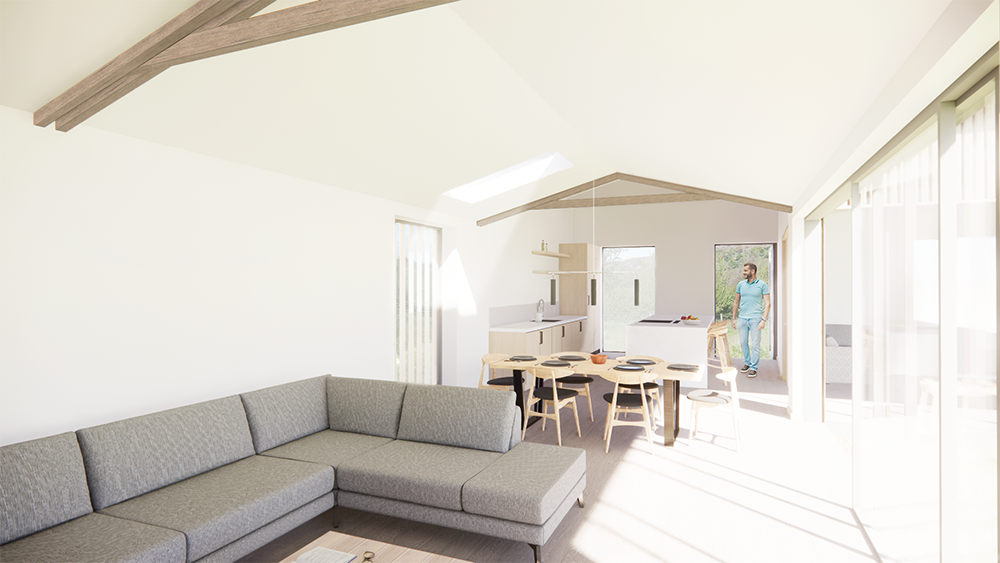 The sleeping wing is a two storey section and provides 5 double bedrooms, (one could alternatively be a play room or office), two with ensuite bathrooms, a family bathroom, utility and cloakroom. All habitable rooms benefit from generous amounts of glazing to bring in lots of natural light and open up the interior to the country views. All in all a flexible design and layout to appeal to a wide range of prospective buyers who want to create a stunning new rural home.
Our specialist experience and rural expertise enables us to ensure our clients can fully assess scope and opportunities for their barn, ensuring the best solution to suit their requirements, deliverable within the appropriate planning regulations, in a cost effective manner. Talk to us about your project wherever it is located. The best solution is rarely obvious and it is imperative to consider the options, to ensure success.
Barn Conversion Class Q Devon rural architecture planning.
Peregrine Mears Architects, in the west country.