West Buckland School re-roofing approved
As architects, property is our passion and the opportunity to work on fine, historical buildings is always interesting and a privilege. One current project is West Buckland School near Barnstaple, North Devon, which features on the National Heritage List for England (NHLE), with its Grade II Listed Buildings.

Peregrine Mears Architects was invited to assist with planning for a major re-roofing project to the existing Listed Buildings at the front of the school, a façade which has greeted generations of pupils over the past 164 years. Major building projects have added a sports hall, theatre and arts centre, library and 6th form boarding and study facilities. With distinctive modern design, these have been sensitively blended in perfect synergy with the original 19th century buildings.
The original front buildings were constructed between 1861 to 1876, typical of many schools, evolving and growing over the years. A major fire in 1930 required the rebuilding of the east wing, the Memorial Hall, the main meeting place for the school's community, the scene of many a school assembly, plays, musical concerts and examinations!
The array of building in their current form are complex, a large area of slate roofs, dormers, windows and details. We were asked to consider how to approach this major project to unify the appearance of all the roofs and, at the same time undertake repairs, as required, respecting the buildings' history and listed status. The practicalities require planning around the school's busy life, looking at a phased work programme.
Our preparation for discussions with the local planning authority Conservation Officer, was guided by extensive research, using old photographs, historic maps and the listing description, to piece together the development of the school complex over time, respecting the buildings' historical integrity, to find a cost efficient strategy which adheres to the principles of good conservation practice.
The Assistant Bursar, Mr Mike Newby MBE, the school's Project Manager for this work said, "The main school building is a striking facility which is prominent in its location at the centre of the site. We have identified a requirement to ensure the future integrity and security of the facility and, joining with Peregrine Mears Architects has provided us the template to take this project forward with their extensive knowledge and commitment. We are excited to move from planning to construction, working with the team at Peregrine Mears Architects and local contractors to deliver this long-awaited programme of works."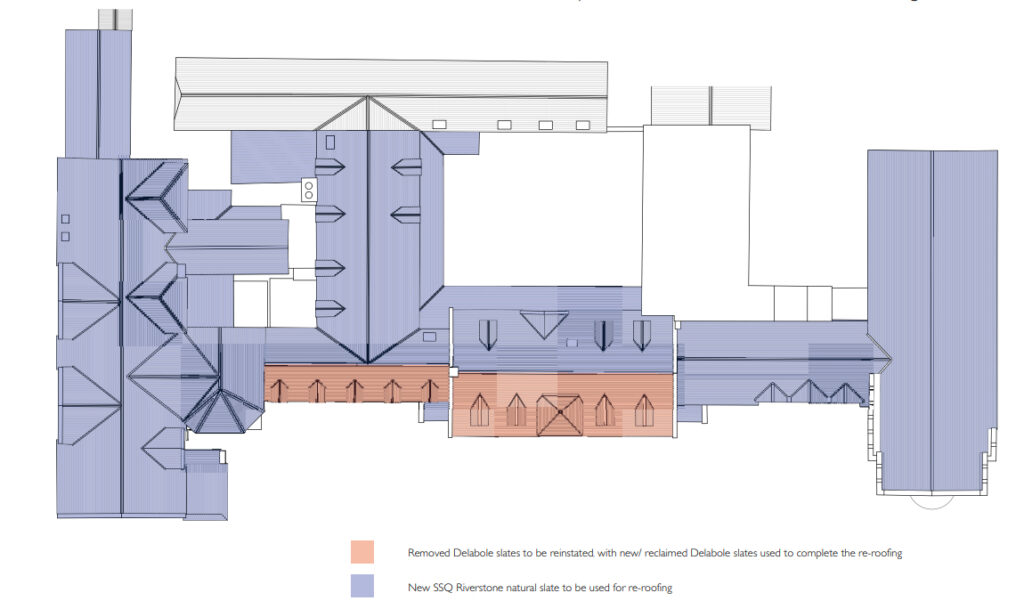 Listed Building consent was approved by North Devon Council in February 2022, enabling the school to now prepare for the implementation of this project, helping to preserve and protect the buildings for future generations.
Peregrine Mears Architects
Client | West Buckland School