"If you fail to plan, you are planning to fail"
OK, we've borrowed those words from Benjamin Franklin, we don't profess to be wordsmiths, able to craft relevant memorable quotes. But, as a North Devon architect we do recognise how important his words are. Too often we have been asked half-way through a project to help. This is never the best or most cost-effective way to achieve your goal.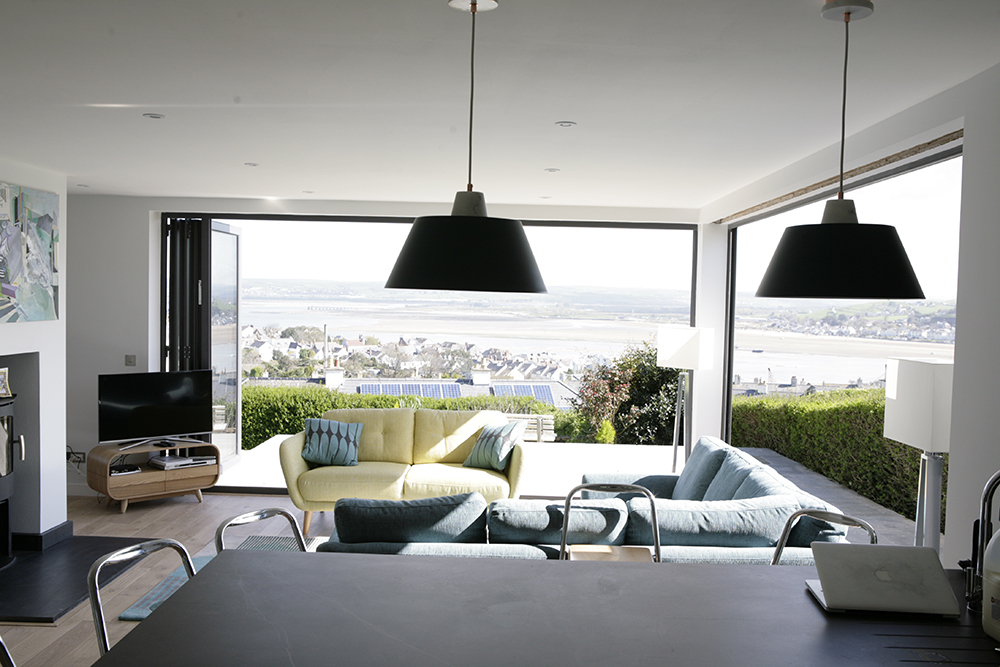 You've watched the TV programmes, read various books and probably researched the web for hours and hours, but are you really equipped to embark on your self-build project alone, matching your hopes, dreams and finances?
Embarking on any building project is a major exercise, both in terms of personal importance and significant financial investment. If you are planning to build your dream home, we want you to be appropriately equipped to realise your dreams without too much stress.
Talk with us
If you have worries or doubts, as a leading North Devon architect please call us for a friendly preliminary chat. Talk to us about your plans, your concerns and challenges, always in confidence and without obligation. 01271 377 776
The architect's role
Seven years of professional study and training are then blended with supervised, practical experience, so when you instruct a RIBA Chartered Architect you know they are qualified and experienced in the field, probably over many years. The importance and value of professional knowledge and real experience should not be underestimated, adding enormous benefits, in so many areas.
An architect will introduce a whole fresh, professional, and planned approach. The reassurance and organisation is a huge benefit in every aspect of the project. North Devon architect Perry Mears emphasised that the friendly Peregrine Mears Architects' team share your passion and enthusiasm, always striving to achieve the very best for every client, with every project.
The initial discussions are an exciting first step. We find what's important to you, acting as a filter and sounding board, providing inspiration and creativity, with a touch of reality too. We love hearing about your plans and ideas. We are good listeners; we want to know what you want to achieve, and we do all we can to make those dreams come to life!
So following this initial consultation what are the next stages? Each architectural practice will have their own approach to design. It may start with a few quick hand sketches, evolving into technical drawings, CAD models and perhaps physical models.
Obtaining the all-important Planning Permission
Without this, nothing happens. There is rarely straightforward. Clients arrive with ideas, the local planning department will have theirs too, as will we. The site, ground conditions, ecological and arboricultural constraints, highway regulations, construction costs and so much more all affect design. Open, clear conversations at this stage are essential to manage aspirations, time and costs.
So what's next after planning approval?
The level of detail required to obtain planning consent, comply with building regulations and for the builders to work to, is comprehensive and complex, requiring considerable technical information. A clear understanding of detail and accurate specifications is essential, an area which can create misunderstandings. Careful cost management is important, otherwise additional costs can accumulate, which can be significant or a disappointment if the standards aren't as expected or if compromises need to be made to the design.
Here an architect ensures the required information and detail is available for those who need it, avoiding frustrating and indeed costly delays. Our team works closely with clients, consultants, contractors, and local authorities; communication is key. Every client's approach is different; we suit you!
Commissioning a comprehensive set of design information is a sensible route, saving money on the overall project, managing pressure and stress, allowing your project to be built to a fixed price, to the agreed specification and on time. Let us tell you how this works, it covers everything!
Professional contacts
Well established as North Devon architect over decades we have worked with many, many builders and specialist trades and contractors. Choosing the right contractors are essential; it's so much more than finding just the cheapest quote. Choosing the right fit for your project is essential and we do all we can to help, always acting totally professionally, with total transparency.
Peregrine Mears Architects plan the project and plan for success. Talk with us.