Planning your self-build project
A self-build architect in Barnstaple is invaluable when starting to plan your self-build project is exciting and perhaps daunting. Here are a few pointers but appointing an architect to your team will ensure you have the right advice through the design, planning and build stages of your development.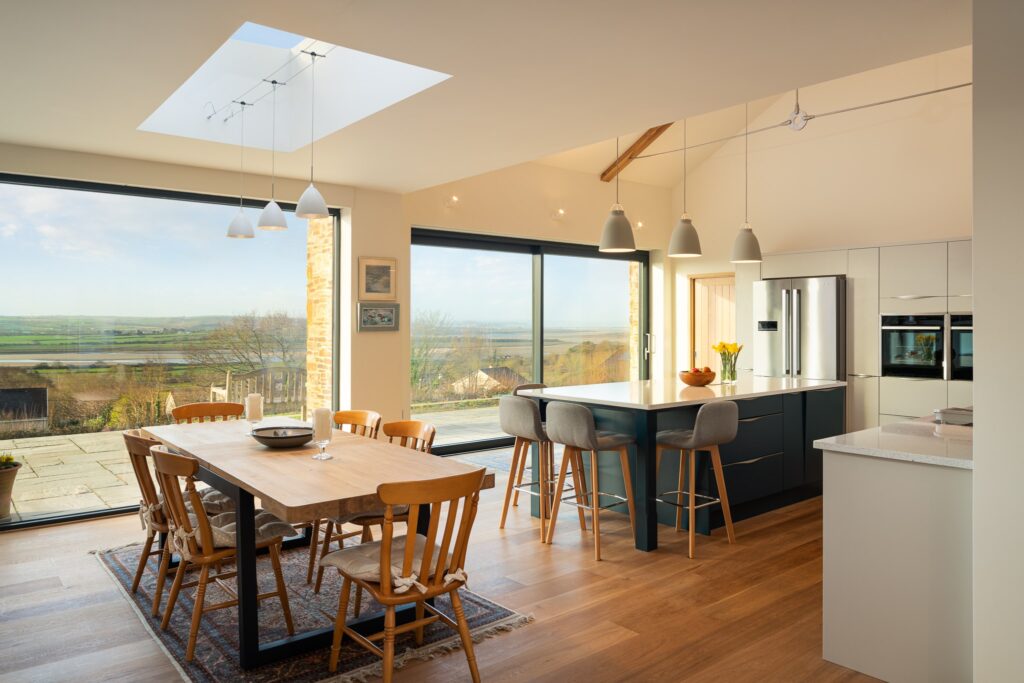 A few initial considerations.
1 Clarify your thoughts.
Your understanding of your thoughts and aspirations is key, beyond unrealistic dreams. Naturally any project will evolve and excellent communication with the development team is essential.
The dream will need to be crystallised, based on what is appropriate, practical and affordable. Peregrine Mears Architects' friendly and experienced team can take you through the stages, discussing options and implications, plan a way forward. Without pressure with appropriate guidance, we agree the design brief to include space required and use, activities and specification. It is likely that the style and finish will evolve over time too, with numerous internet tools available to help convey thoughts, generally with a fresh open mind as the building project progresses.
2 Realism Is Required.
Keep an open mind, considering any options and opportunities. If you require a self-build architect in Barnstaple, Peregrine Mears Architects will help you consider things as the stages progress, discussing the implications and finding solutions through their professional skills and experience. One of the key fundamentals is designing something which is deliverable, affordable and will receive planning permission. The considerations will be numerous with no standard solutions.
Allowing sufficient time during the design stages – a change at the design stage is easy; less so when under construction, and considerably cheaper too. We work to suit you, using various methods and tools to consider design ideas. Perhaps and initial hand sketches will kick-start things, creating 3D CAD models, virtual walk or flythroughs and physical models. Confidence will build to lead the design ideas to ensure the new home when finished meets and we endeavour to exceed your aspirations.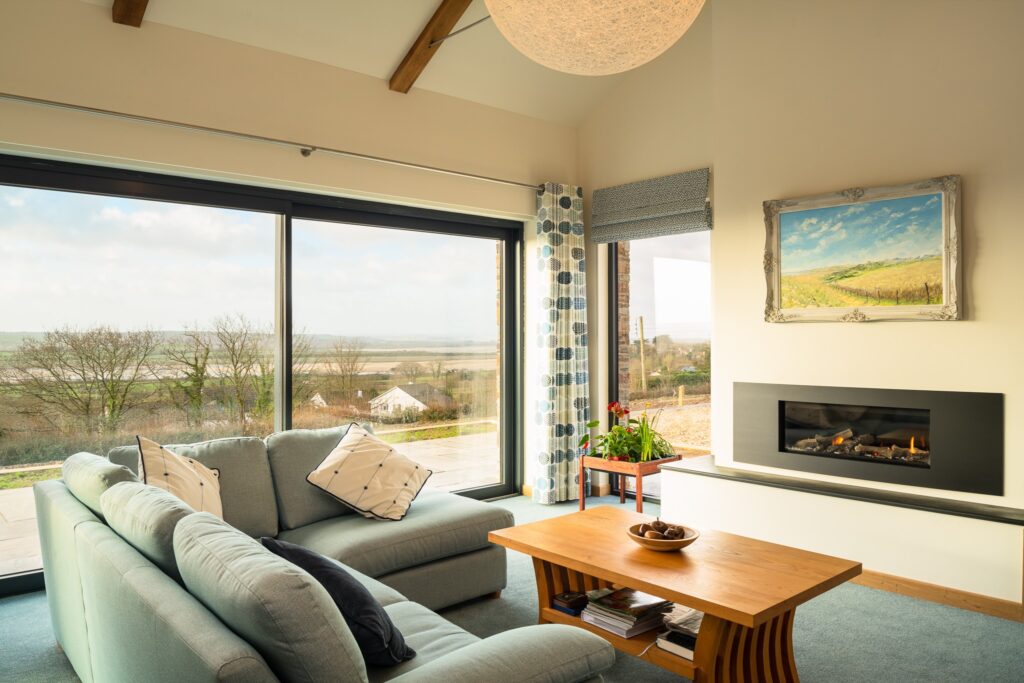 3. Budgeting
Realism on what is possible, and the costs is essential, to manage expectations and avoid wasting time (adding to costs). Know your finances. Assumptions or guesses can prove a costly distraction. Decide on your essentials and what are purely desirable? Everything will need to be considered and will have a cost impact. How important is efficiency or sustainability to you? Will a higher initial investment mean lower running costs? Design, specifications and finishes affect the budget too; significantly.
4. Architect's guidance
Professional architect's advice and guidance as things progress is essential, with much to consider with significant implications, looking to manage risks.
Reliable contractors at each stage are essential. A lowest price is rarely the best value and is not the only or indeed key information when deciding. Research, research and then research again. We know key contractors in numerous fields and can help build your team. carefully. Peregrine Mears Architects provide a full project management service to ensure the agreed quality is maintained throughout the build construction phases.
5. Detail is key, at every stage
It is often the finishing touch and that small detail which makes a huge impact and real difference. However, rarely does this just happen but is integral in the planning process, often being the first details agreed. Professional experience and expertise will be available at every stage, ensuring reassurance and progress.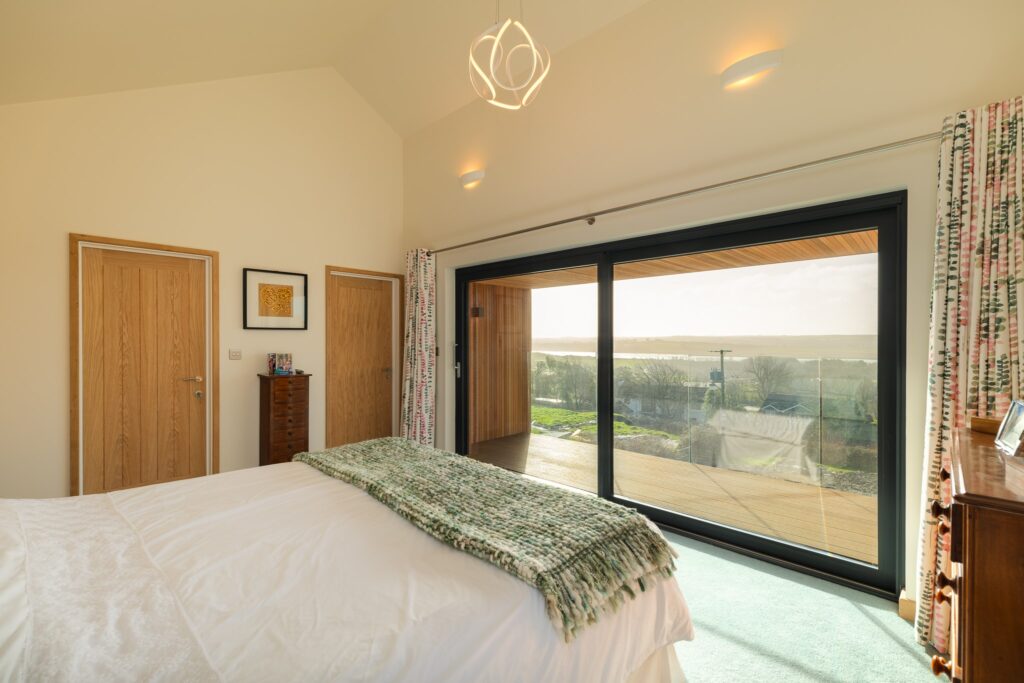 Peregrine Mears Architects is motivated to ensure that all clients feel that the best has been achieved with their project in the circumstances and within the financial budget. Any project can be challenging, generally with stresses and pressure. We always ensure you have support and advice at the various stages, allowing you to enjoy the experience through our personal, friendly professional architectural service.
This is merely an introduction. Every project is exciting for our clients and us, we always invest ourselves into every development project. We can show you fresh ideas, previous projects and discuss ideas.
The first step before doing anything is to talk to us as, a self-build architect in Barnstaple, Peregrine Mears Architects' approach is different.
An initial consultation is always in confidence, without obligation and free, so call 01271 377 776 at our offices in Exeter, Barnstaple in Devon and Truro in Cornwall. Let's talk and your project will be a step nearer!
Peregrine Mears Architects