Providing pre-purchase architectural advice
The west country is firmly in the spotlight as the exceedingly hot property market shows little signs of cooling. Undoubtedly the sellers' hold the best cards. Building a fine individual home on an exceptional plot is a dream for many and for those who realise it, a life-changing project. For some this may be on the magnificent coastline, where dramatic cliffs are interspersed with some of the country's finest sandy beaches. Others may favour the splendid green rolling countryside. A city or town location, there are many. The west country is in demand. This is our patch. We provide pre-purchase architectural advice to buyers, before they commit.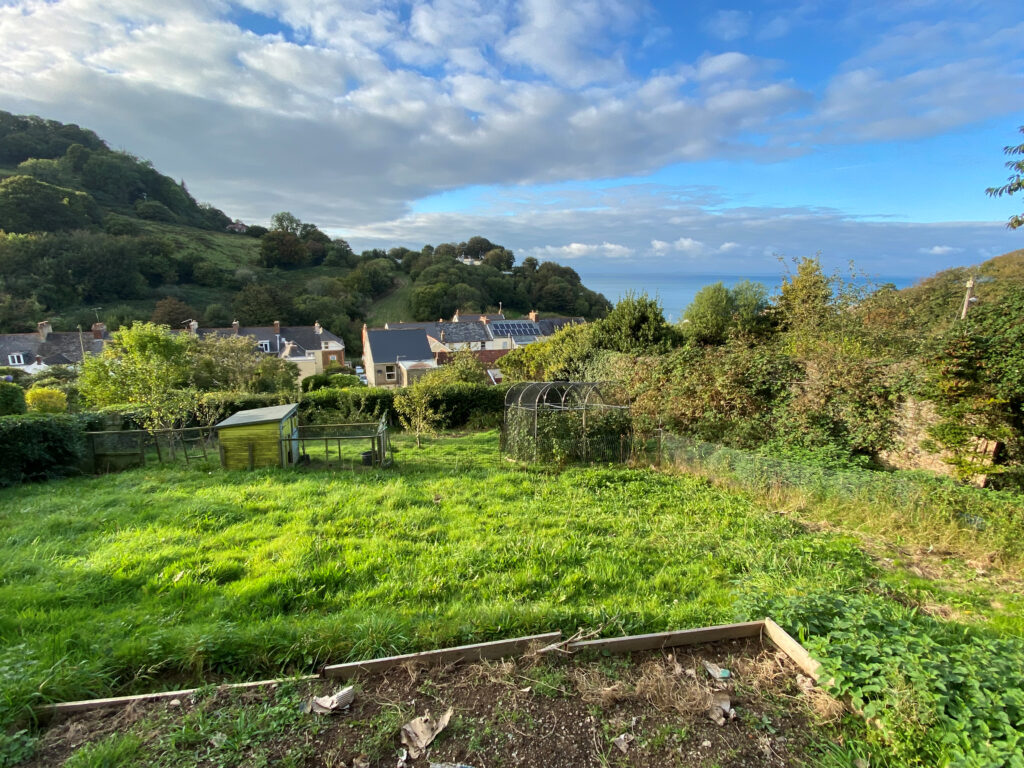 Demand exceeds supply; discerning buyers compete for few opportunities. An increasing number of buyers are showing enterprise, with an increasing number seeing an architect as part of the pre-purchase team, alongside their solicitor, surveyor and bank.
"Can we modify an existing planning permission? Can we get planning permission? Can we alter this property or could it be demolished and replaced? These and many more questions open up numerous exciting conversations." explained Perry Mears, who continued. "With pressure on there may be a temptation for buyers to take an optimistic view or not give, what is potentially a complex project, full consideration. Unforeseen problems can prove expensive, or worse. Ensure your risks are calculated".
"The purchase of a site, ready to develop, is rare, and for that there is competition and a premium. Some of the best individual homes result from a creative approach, looking beyond, considering options, challenging the obvious or previous refusals. Why not ignore the current property; look at the site and what could be done! "This is inspiring for our clients, and us" explained Perry. "Yes, sometimes buyers decide not to proceed, but we look to ensure they are informed. It is the buyer we are acting for. More often however, clients love the inspiring discussions, the exploring of options and potential, discovering and quantifying unforeseen challenges, all generally before making significant commitment or major investment. As part of your team we can explore a conditional purchase or option to buy, subject to a planning approval being granted. Is there a development opportunity in the garden? The options are endless.
Things to consider? Pre-purchase architectural advice might include:
| | |
| --- | --- |
| The site | Generally the first question relates to the site and its potential. Are there particular challenges or limitations. Equally what opportunities are there? Views? Topography? Features? |
| Planning | Key and huge. Initial research can be informative including any planning history; we discuss and highlight relevant policies. Just because there is a planning approval is it implementable? Can it be enhanced or improved? |
| Design | Clients have ideas which we can be a sounding board for and offer fresh ideas which clients often won't have seen, once we look at the site. |
| Services | Are the utility services you need onsite? What is available and what is needed? Upgrading, rerouting work may be needed. If they are available, what is the likely cost? Are easements needed? |
| Trees | Are they in the way? Are they protected? |
| Access | Check, limitations aren't always obvious. |
| Covenants | Don't be tripped up by the small print. Get your legal team to research. |
| Flood risk? | An essential area to assess and research. |
| | |
And there is so much more. Each project raises unique opportunities and challenges. Building costs have been rising, so a realistic approach is essential.
Add an architect to your team. Why not reach out to Peregrine Mears Architects before you buy? Test your ideas and reaffirm your enthusiasm.
Call Perry Mears on 01271 377776 or perry@mearsarchitects.com
Peregrine Mears Architects