Permission for Contemporary Suburban Villa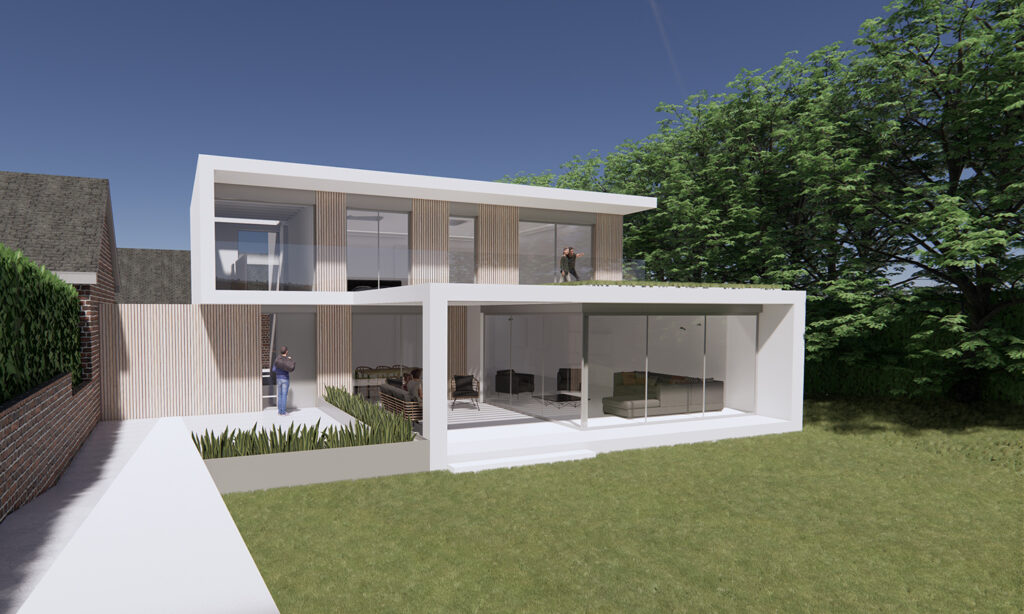 We're delighted to share news of another success with a new permission for contemporary suburban villa a fabulous self-build project for our clients. This simple yet striking dwelling is the result of a four year journey for our clients. Having looked for a plot without finding anything suitable, they realised the answer lay on their doorstep, literally! Blessed with a large garden serving their current home in Barnstaple, they commissioned us to look at the possibility of demolishing an existing garage and replacing that with a separate dwelling.
We duly did that just over a year ago and secured for permission for this contemporary suburban villa, a smart detached house, with a traditional form. Subsequent to that, our clients had something of an epiphany and decided to change tack and pursue a more contemporary solution. Being the approachable Devon Architects that we are, we were happy to take a fresh look at the site and brief.
Over the months that followed, we worked closely with our clients to learn what was important to them and what aspects of the approved design they wanted to change. Their aesthetic tastes were leaning towards mid century modernism, so sleek lines but human, tactile materials and comfortable interiors. In many ways the design that has resulted from those explorations is a natural evolution of the whole plot, a generation on from the original 1930's house and something that seeks to complement rather than compete with that.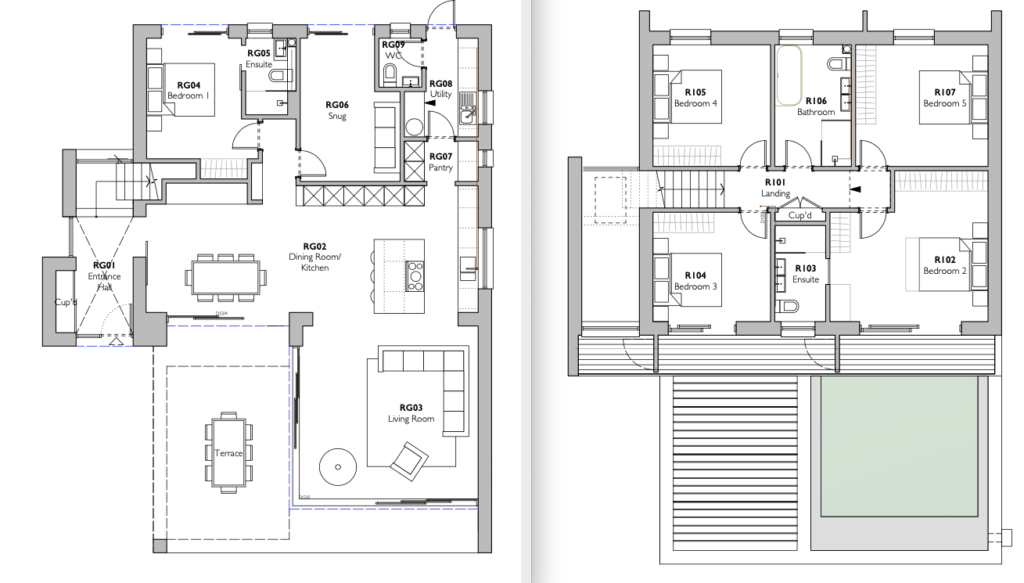 The layout focuses on an L shaped living, dining, kitchen space downstairs which faces the garden and opens onto a covered dining terrace. To the rear are service areas, storage and a ground floor bedroom suite. Circulation is placed on one side, with the main entrance door leading directly into a stunning double height stairwell. Upstairs there are four further bedrooms including a master suite with covered balcony. The house is carefully considered piece of design that will add something positive to the suburban character of the area.