Planning permission for new rural home in Devon
As architects in Barnstaple North Devon we are surrounded by some of the finest countryside and close to the magnificent North Devon coastline. We are ending the week on a positive note having gained detailed planning permission for a new rural home in Devon! The building, on an elevated site, will replace a dilapidated farmhouse and is a significant uplift in terms of size, quality and sustainability. Moreover it is in a different position than the building it replaces. We were able to argue successfully that the new buildings would have no greater visual impact than the original house, by virtue of it being single storey and of a more sympathetic design. We achieved that by using a simple palette of vernacular materials; stone, timber and slate, in a carefully considered, contemporary way.
The form of the new house takes its cue from traditional farm courtyards and consists of 3 main wings wrapping around a central entrance courtyard. One for sleeping, one for living and one for garaging and services. The means almost all the habitable rooms enjoy views to the south or west or both. The key volumes are offset from each other at 90 degrees, and consist of simple pitched, gabled roofs over rectangular blocks. This again references the barn like forms and creates an interesting interplay between indoor and outdoor spaces.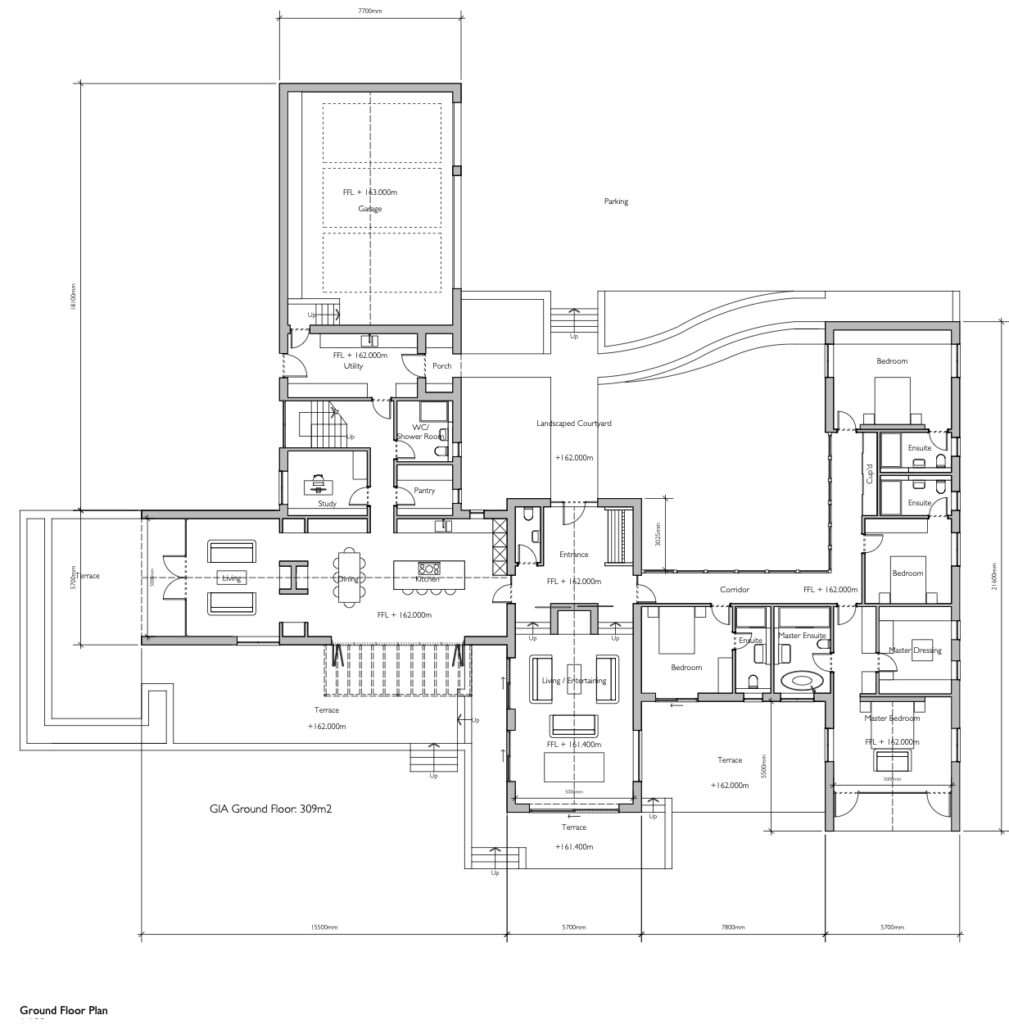 The barn like feel is maintained inside with the principal living spaces benefitting from vaulted ceilings, with some double height spaces. The form, massing, layout and materials help the new house respond to and respect its farm surroundings. The result is a merging of new and old which reflects our clients' brief and which the local planning authority supported. Our clients are delighted to obtain planning permission for new rural home in Devon. We are looking forward to seeing it built!