The Ark is part of Devon Life
Devon Life selectively showcases special aspects of life in Devon. It's a privilege to be chosen and this month we are! In "Memories are made of this" editor Andy Cooper features a recent Peregrine Mears Architects project, The Ark Ashford Nr Barnstaple North Devon in the January edition of this leading west country publication.
Our clients David and Penny Clapp chatted to Andy about their five year journey, from conception to realisation and their ultimate delight with their dream home.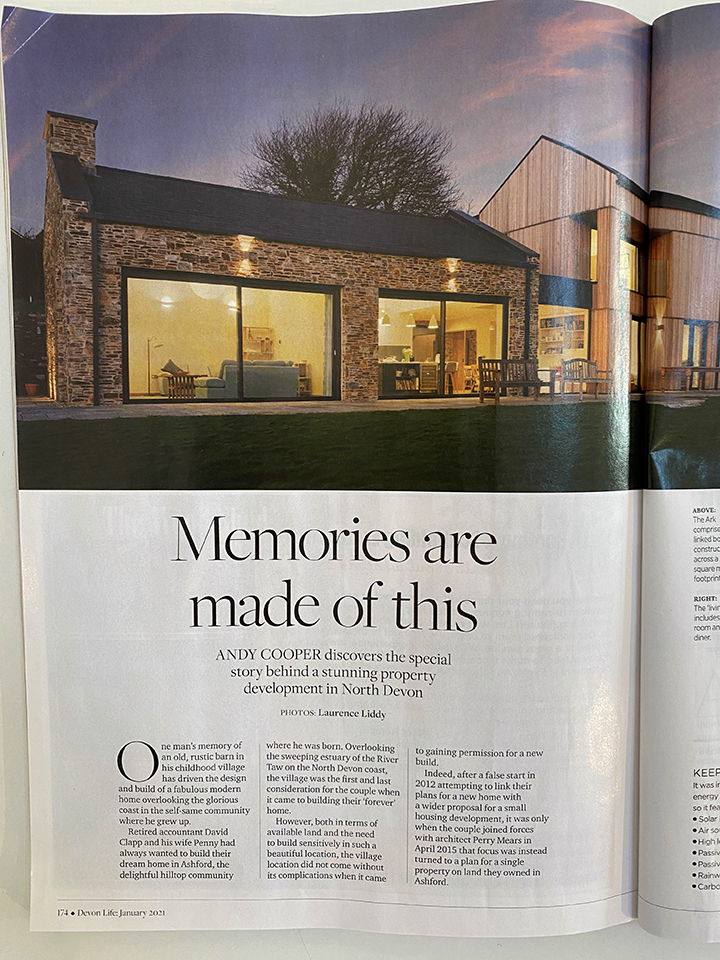 The Ark enjoys a fabulous location in Ashford, one of the region's most popular villages near to the market town of Barnstaple. The position was handpicked, with far-reaching views over the fabulous Taw estuary, within easy reach of the magnificent North Devon coastline, where the dramatic rugged cliffs are interspersed with magnificent sandy surfing beaches and, to the north, the magnificent Exmoor National Park. They wanted a special individual home. They now have one! It's very special.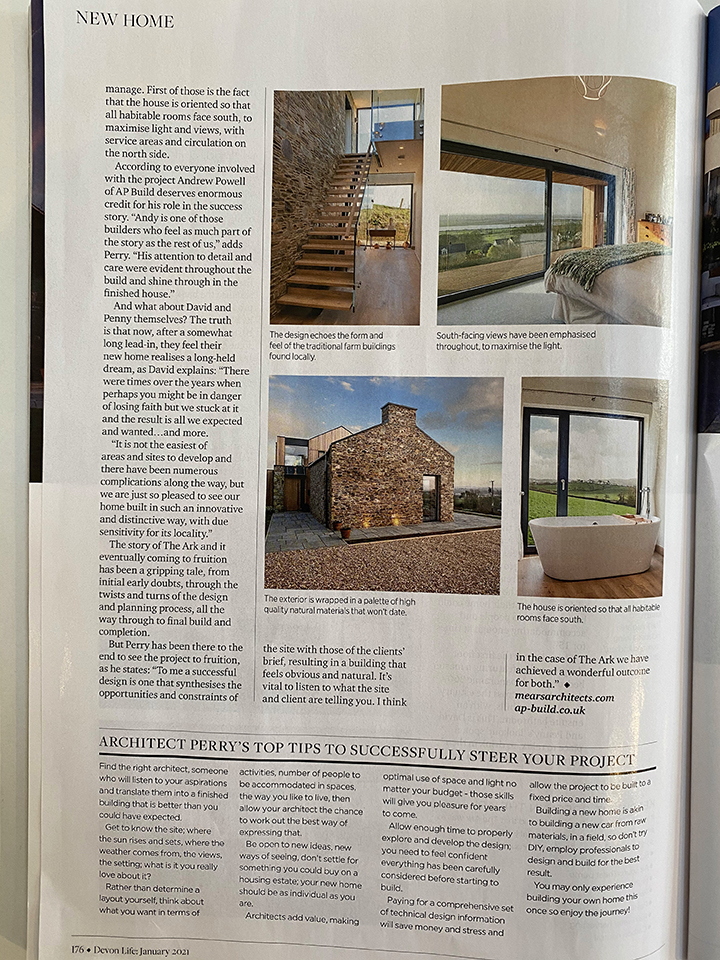 The inspiration for the property came from a David's childhood memory of an old barn which formally sat on the edge of this site, but now long-gone. Perry Mears said. "This story sparked the concept, then we took the vernacular feel of the building and materials which we could see in an old picture and the project began. This gave us a great start and we were able to design the accommodation influenced by David and Penny's needs for their new home, offering an imaginative sequence of spaces and flexibility for their family. We blended the feel of that original barn with contemporary lines and amenities, with a real eye for detail.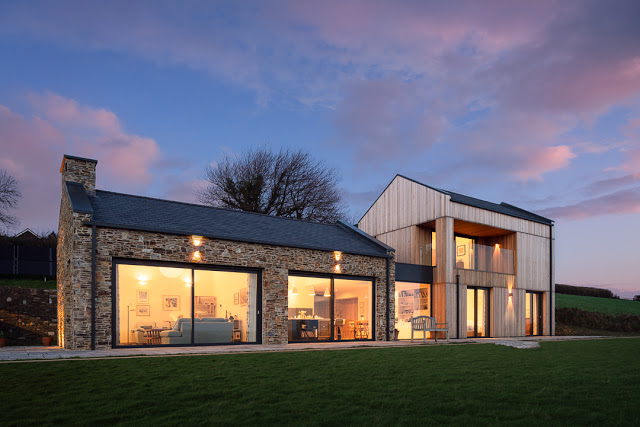 Perry continued "This is an example where we took up a challenge where others had struggled and through our full commitment, genuine interest and passion to succeed we were able to deliver. This project drew on the broad expertise and experience of our architectural team, from concept, through design process, obtaining planning permission and finally overseeing the construction phase.
"We relish a challenge" explained Perry. "We are driven professionals, with a genuine passion to create the best results; our enthusiasm and personal investment in all of our clients' projects enables us to treat problems as challenges always endeavouring to exceed expectations."
Visit Devon Life
Perry Mears
Peregrine Mears Architect
Barnstaple Exeter Truro