Devon quality eco staycation project
Recent research by Barclays Mortgages has revealed that the south west is the clear winner when people were asked where they wanted to live, with most wishing to move from London and the midlands. In truth, to those already living in the west country this comes as no surprise.
The natural beauty of the Devon and Cornwall countryside and fabulous west country coastline have been the dream of many for decades. Modern lifestyle and technology have increased peoples' options, with the key being the (closing) differential in property values, so an increasing number are now making that move and realising their dream.
Exceptional quality eco staycation concept
This year's travel restrictions have encouraged many seeking a break to look nearer to home, so the word of the moment is 'staycation'; people are now realising what they have been missing and loving it!
Tastes and standards have changed, a far cry from the seaside holiday of the mid 20th century, says west country architect Perry Mears of Peregrine Mears Architects of Barnstaple. "The trend for luxury and ecotourism are encouraging a renewed, creative approach realising some fresh concepts, inspiring extremely exciting ideas for tourism."
Mindfulness and wellbeing inspires scheme
"This is a superb and very inspiring project, for new clients who only made their move west earlier this year" continued Perry. "Their motivation was for a lifestyle change, blended with real enthusiasm, energy and enterprise to create something very special within the tourist sector. The site is something of a "shangri-la", an idyllic setting; truly a hidden valley surrounded by the natural delights of the unspoilt Devonshire countryside, perfect for quality eco staycation project. The concept respectfully takes a truly fabulous setting, and with thoughtful, sensitive design, carefully places just 10 self-catering units, including 3 luxury tree houses, across some 40 acres. Their brief is not numbers but quality. The select number of visitors will savour real tranquillity, connecting with nature and enjoy all that brings, in luxury. The creation of a special place to stimulate mindfulness and wellbeing are key the drivers of this concept, with real attention to every detail, including and especially the natural ones."
"This is such an exciting quality eco staycation scheme; we are really feeling the atmosphere and calmness even at this early design stage, so we are so looking forward to see it evolve."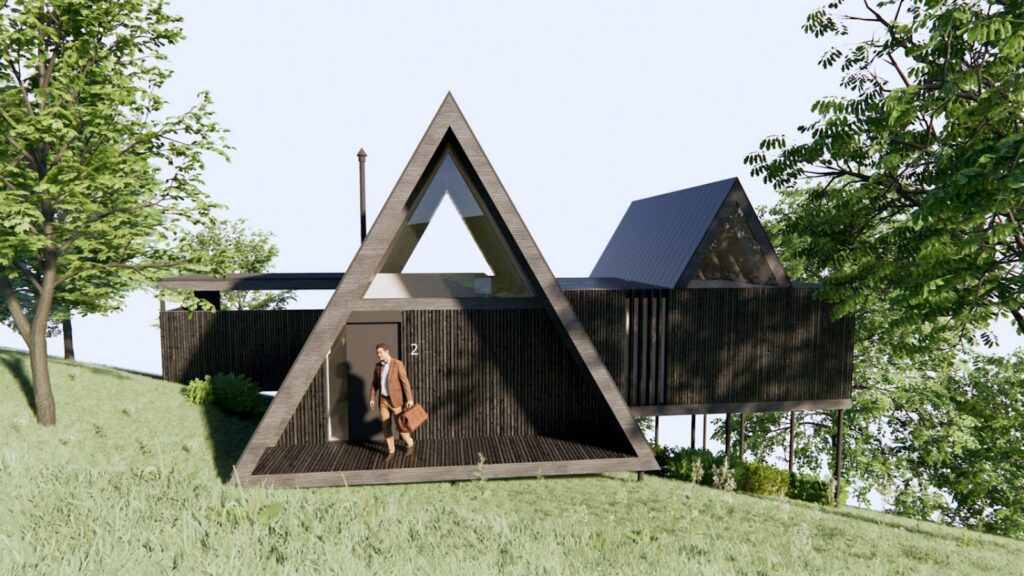 "It is great to see fresh vision and enterprise and indeed investment in tourism in the west country; the future is exciting!"