Barnstaple architect inspired by the garden
It was clear that our clients loved the location of this project. They'd happily lived in the 'big house' since 1976 and decided to move but not too far, in fact just across the garden. And this is no ordinary garden, it's the result of over 40 years of toil and hard work by John and Vanessa Marston and they've loved every minute and it shows. From the planting of that original tulip tree there was no stopping them. The now mature gardens boast an amazing array of plants and trees, with these special gardens having been featured in various national magazines, newspapers, websites and on the radio too. So it was natural to find an opportunity to ensure that at least part of these gardens remain 'home' so they commissioned Barnstaple Architect Peregrine Mears.
In two phases, the project involved moving into a smaller property with the grounds which was refurbished and extended, carefully tailored to suit their need. This also involved restoring and reinstating the existing outbuildings at the top of the walled garden, to form significant ancillary space.
Barnstaple Architect Perry Mears explained "A fundamental part of the design concept was to enable the house and studio annexe to relate better to the gardens. The existing outbuildings were restored and reinstated at the top of the walled garden to form superb additional accommodation. An extension to the house faces the new studio annexe, with each sitting at upper and lower ends of the garden to frame that space, within the historic context.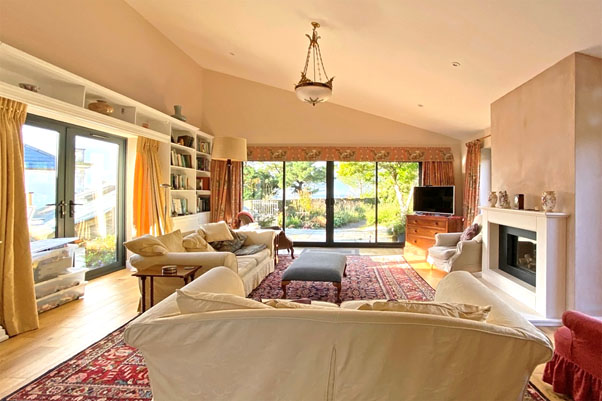 The second phase was the refurbishment and extension to what was originally the stables to the main house. That involved the conservation of historic elements of the building along with a simple timber clad extension which mirrors what we did with the studio at the top of the garden. The house is now reverse level, with 3 bedrooms, bathrooms and utility on the ground floor of the old part and a fabulous, large music room. The new extension houses a kitchen / dinning space, a lounge (with views of Braunton Burrows which the Marston's had never enjoyed when they lived in Gorwell House itself), linked by a glass fronted hall.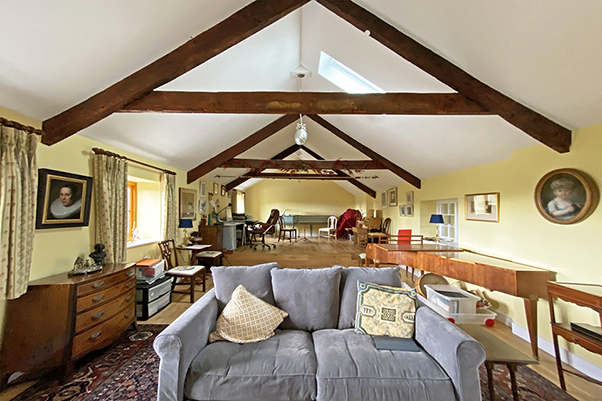 Perry continued "The music room was a really interesting part of the brief – it's the first time we've had to find a CAD symbol for a harpsichord! The long room (created from what was 3 bedrooms), has a stage. The room had to accommodate 40 people as an audience and up to 8 musicians on stage. So sound proofing and floor strengthening were important technical considerations.
"Projects where our clients are so passionate and invested, in this case for over 40 years, are very special, with an interesting and extra special dimension.