Barn Conversions in Devon for Holiday Complex
Today was a wonderful day for a site visit and where better than the glorious North Devon coast where we have a substantial barn conversions project for a national client. The first phase involves refurbishing and altering a complex of 10 traditional barns, to form 15 holiday cottages.
Before we can start the main part of the build, a programme of enabling works was agreed. This involves stripping back the buildings to shells to uncover any structural faults, damp issues and the like. Sadly like many traditional Devon barns, these have suffered from the use of inappropriate materials such as hard cement render. So all of that has been removed and any new rendering will use lime to allow breathability and flexibility. But for the most part the stonework will be repaired and repointed.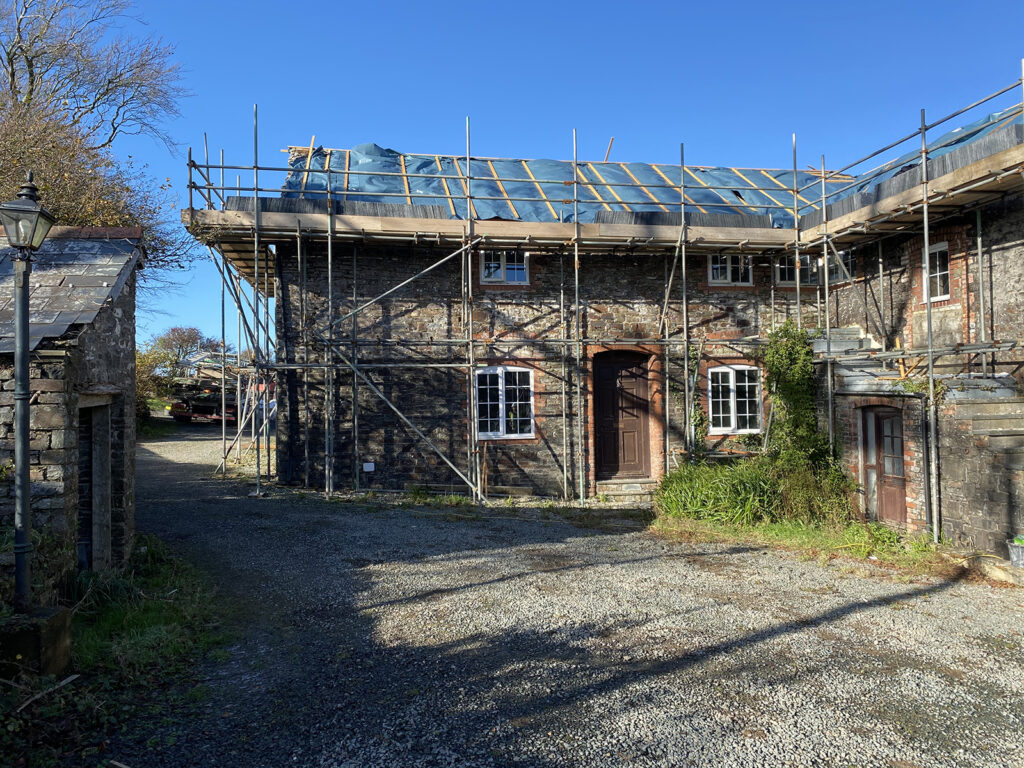 As Architects experienced in building conservation, we are keen to see traditional techniques employed, so sensitive repair and restoration; such barn conversions are a classic opportunity. Old buildings benefit hugely from breathable materials, both in terms of damp prevention and improved internal conditions for occupants.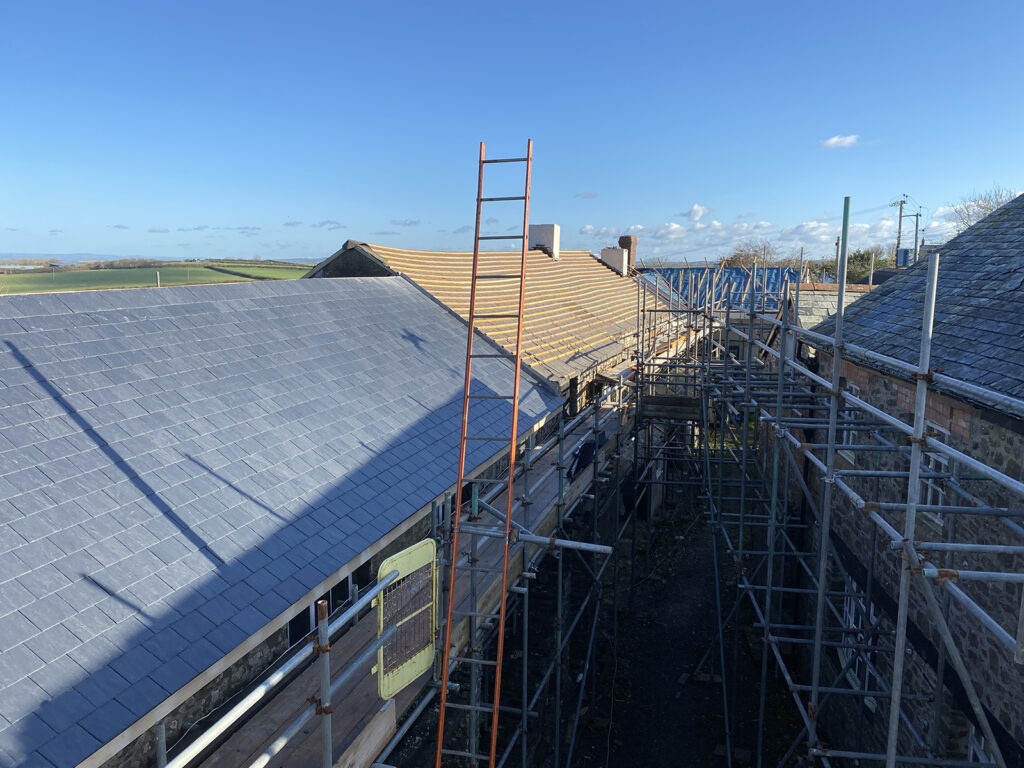 Following the strip out works, the roof coverings are all being replaced with natural slate to protect the buildings. This has inevitably led to repairs to roof timbers, forming lead flashings around junctions and penetrations and replacing external joinery. The latter is being done using oak, our aim being to reduce the ongoing maintenance requirements and give the owners watertight buildings that will age gracefully.
As well as the existing barns, we have obtained planning permission for 3 new holiday cottages, a new reception building and alterations of the existing leisure building. The project is scheduled to run to summer 2022 so there will be plenty more site visits, though not always on such a glorious day!